I was perusing around Pinterest a few weeks back, looking at food ideas, when I came across a list of
21 Modern Mysteries You Won't Be Able To Put Down
. The list caught my eye only because a few books I've already read are on the list. And the list was indeed right. I couldn't put down those few that I had read. I figured maybe I should give the other books a try. My only problem lately is that I struggle with the hard copy versus the digital copy lately. Weird right? Don't judge. Anyway..........I like the hard copy so much better (no recharging and no battery dying right in the middle of an exciting chapter) BUT the digital means that when I'm done with the book I don't have another book sitting around collecting dust (I don't re-read books....EVER). So what am I supposed to do?!?!?! And then it hit me....Public library! I have no clue why I hadn't thought about it sooner. One Monday afternoon I walked in to my local branch, got myself a library card and hello new book that I can return when I'm done....and it's FREE!!!!! No issues with a battery, no issues with too many books sitting around and no issue spending a dime on a book every couple weeks. Win-Win. So far I've read three books now and on number four...Emma even got in on the action with a couple books too :-)
I think I'm pretty lucky that my local branch is pretty awesome....I mean there is a ship inside it! This last week I spied some books on Virginia travel. I have a feeling I better leave those things alone...the wheels on the car may never stop if I find more places to explore.
Right now I'm reading The Expats by Chris Pavone....so far so good.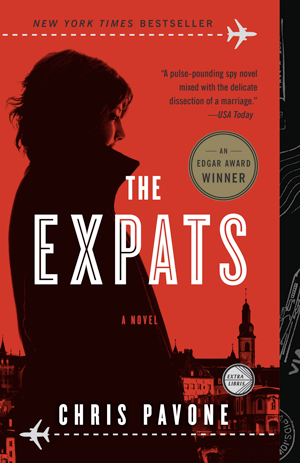 Next week we are on vacation. I have a book already checked out to take with me. Finally....something off Pinterest I DID...ha! What is everyone else reading this summer? Anything I HAVE to try?