Not to be mistaken for a whale of a tale....Saturday Mark and I took a little trip to Virginia Beach for some whale watching. We hopped on a boat and within 30 minutes we were sighting whales off the coast of Virginia. What? You didn't know you could go whale watching from Virginia? I didn't either. At least not until I was researching adventures and found a link to
The Virginia Aquarium
. I think I found the information during the summer so I've been patiently (yea right) waiting for the winter months.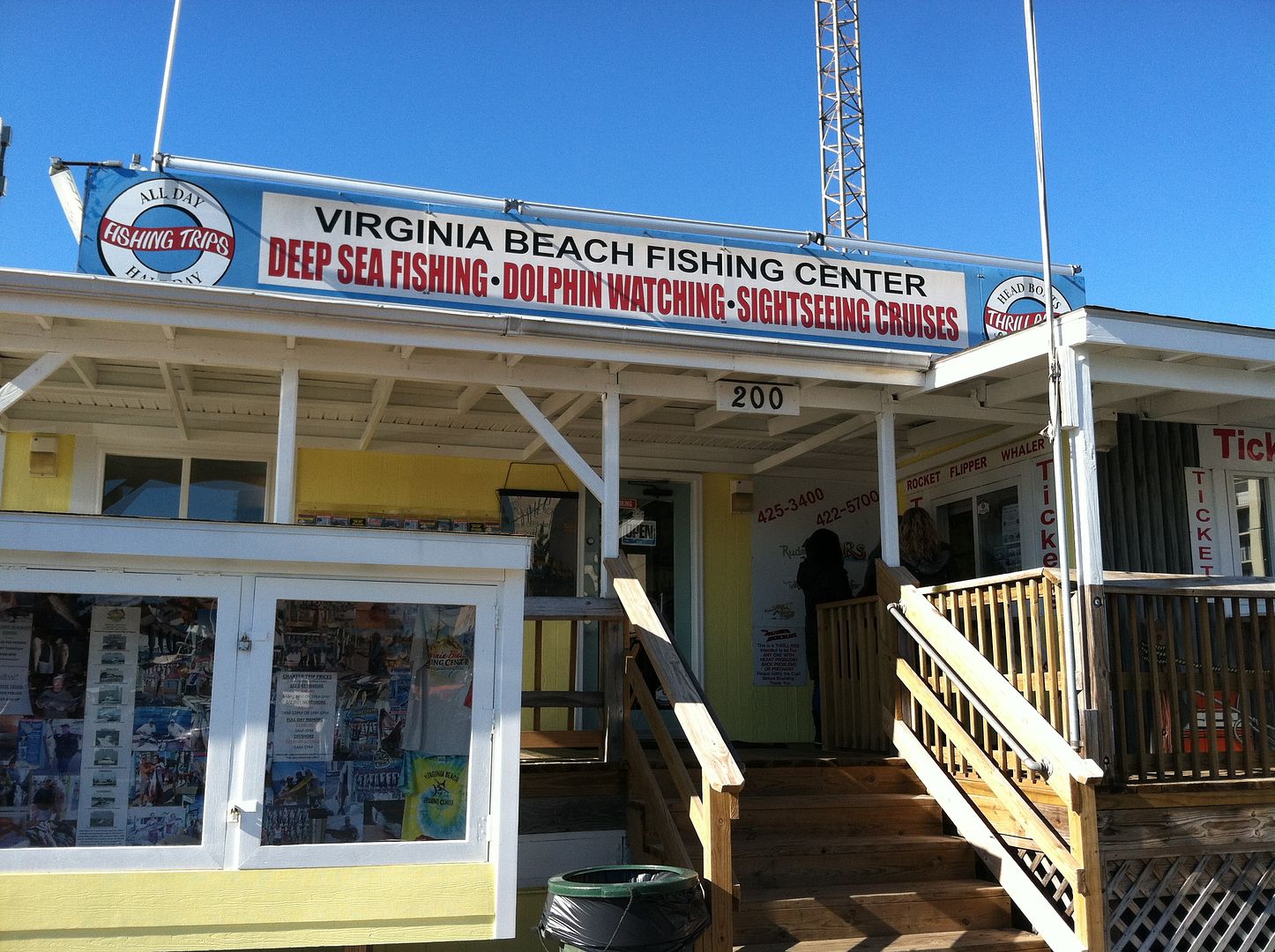 The Virginia Beach Fishing Center is located at Rudee Inlet, 200 Winston Salem Ave,
Virginia Beach.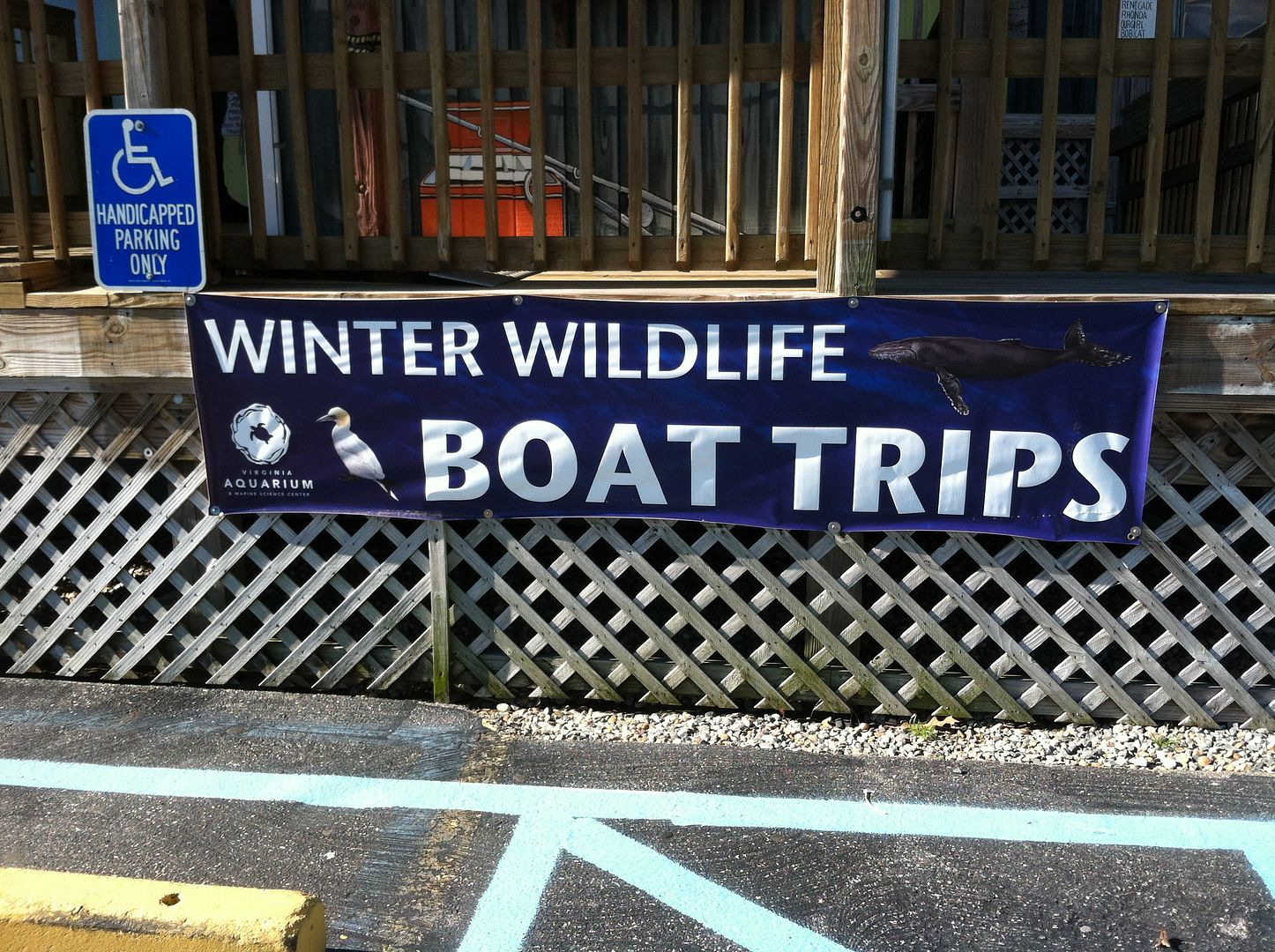 The excursions are only offered December through March. A boat goes out on Thursdays and Fridays at 2pm. Saturdays and Sundays at 9am, 12pm and 2pm. Trips are 2 hours long. Adults are $28 a piece. Prices for children and seniors are listed on the website.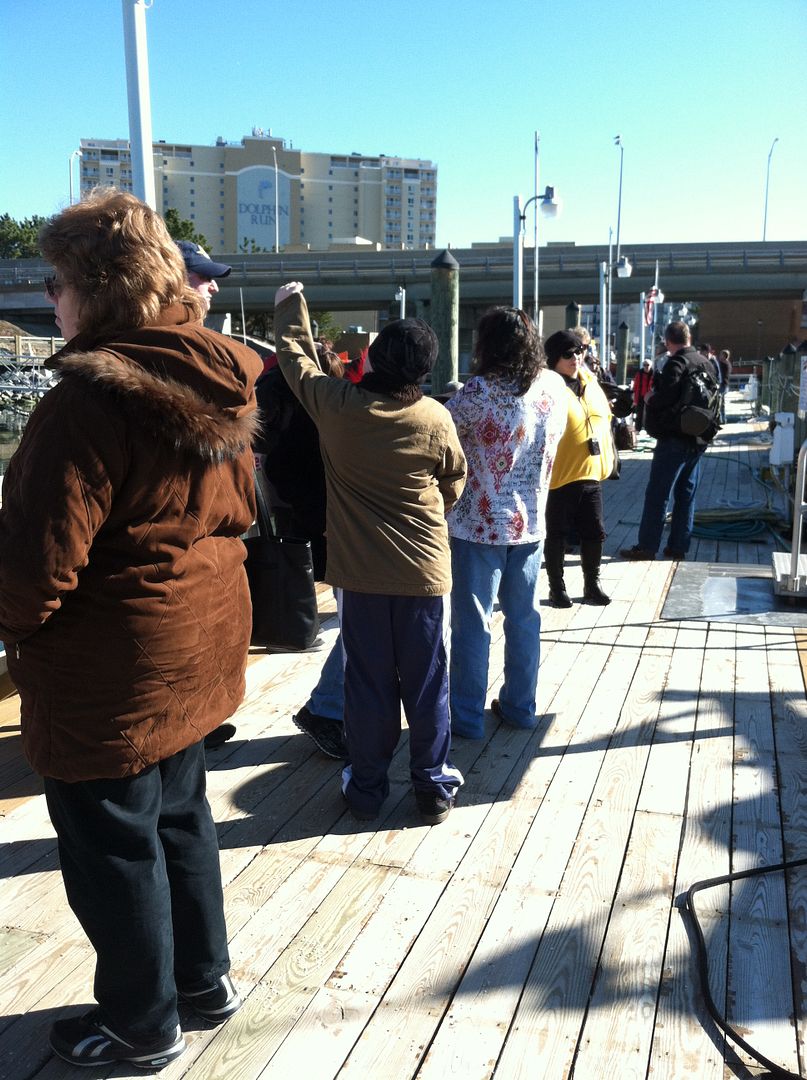 Waiting on the pier to board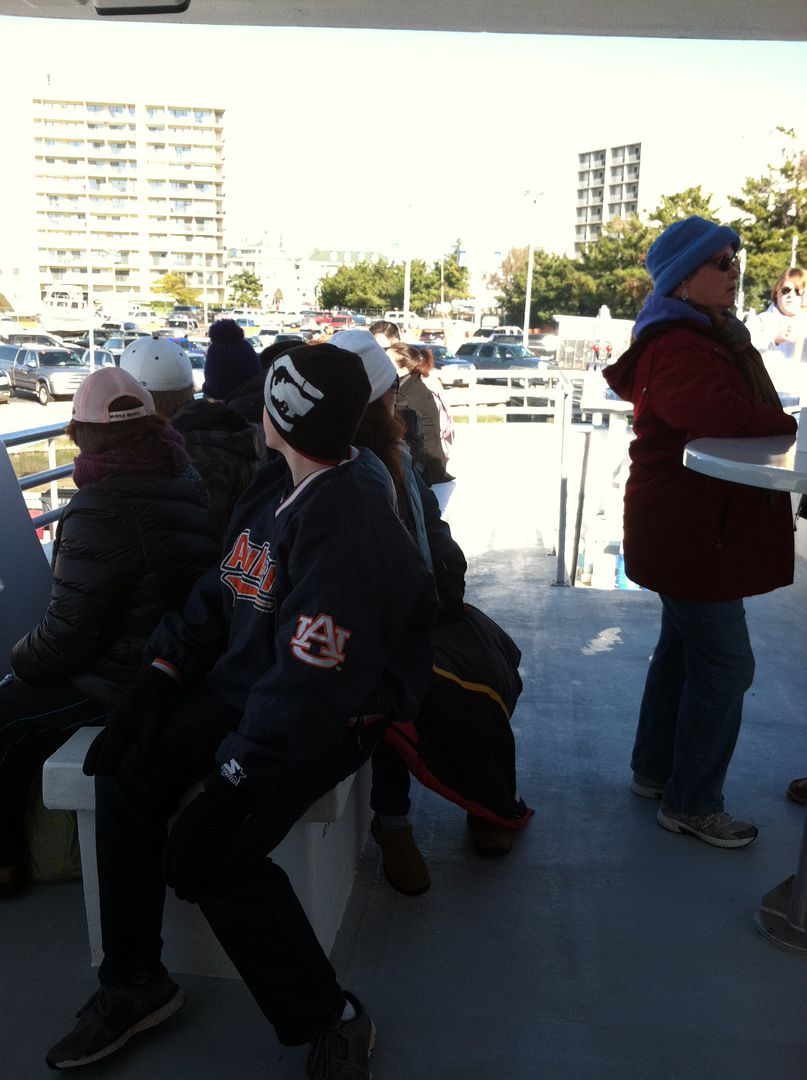 Sitting on the top deck you are out in the open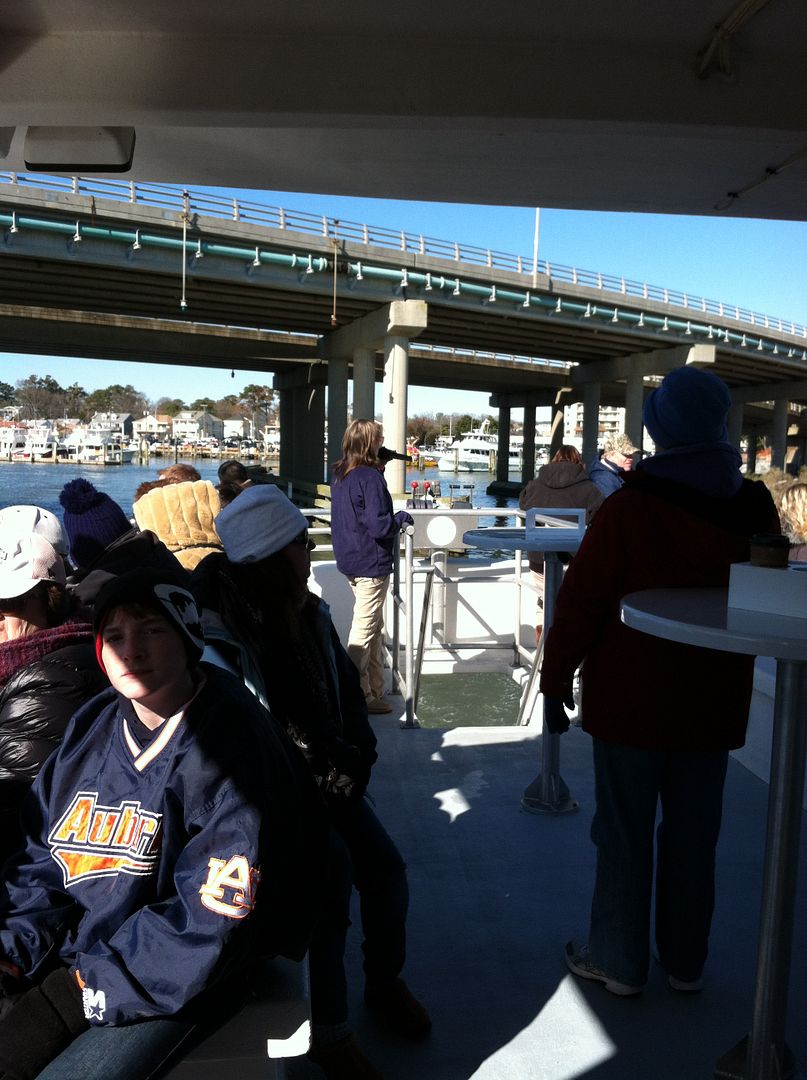 Our tour guide giving some instructions
as we leave the inlet


Heading out into the ocean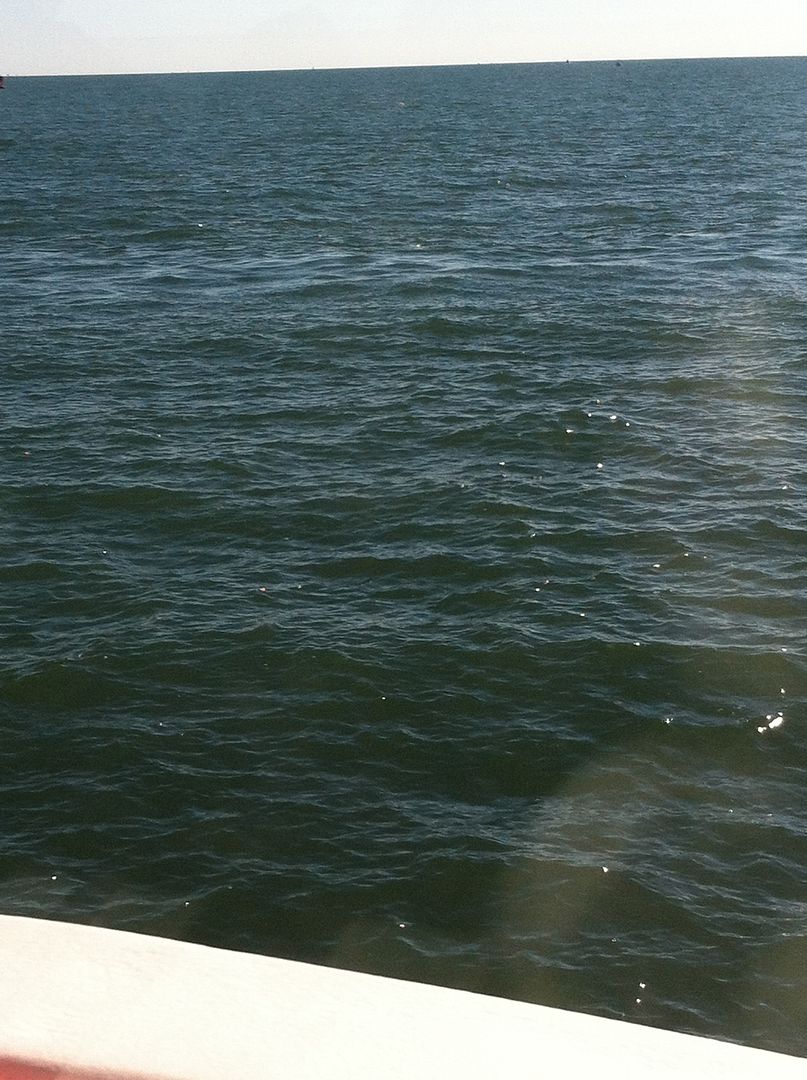 Calms seas and sunlight
made for great viewing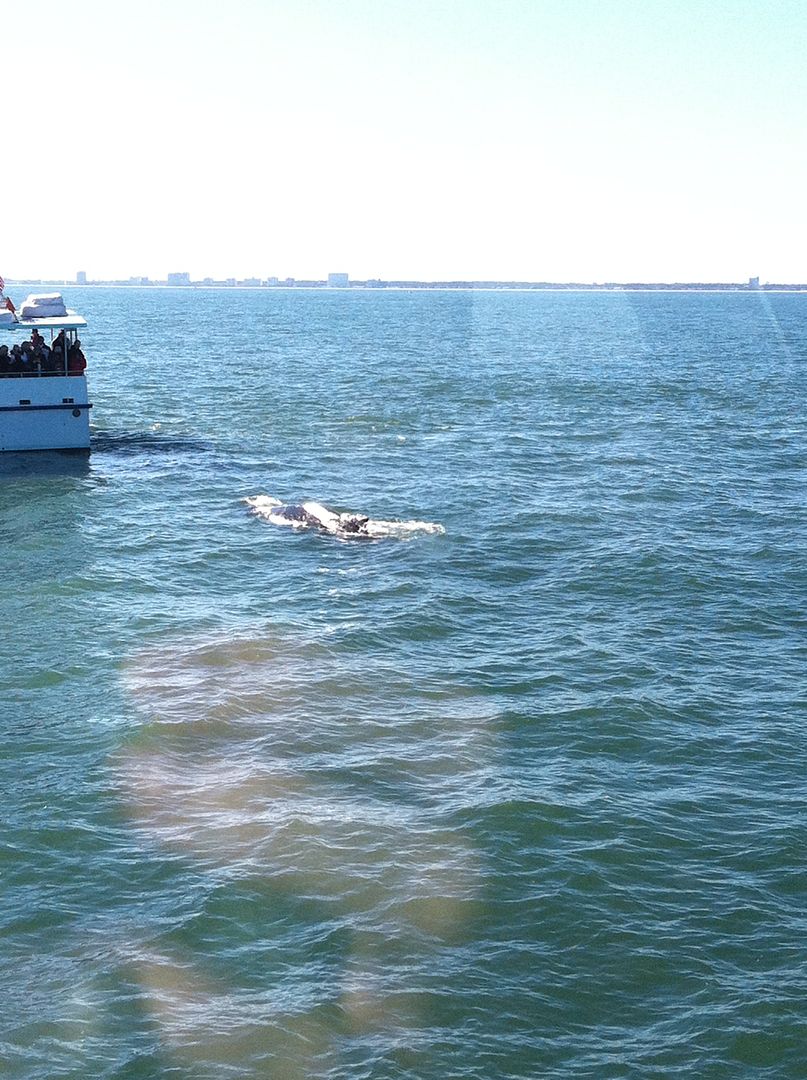 Not the first sighting but the first one I could
get on my camera. The picture
is through glass so there is a reflection.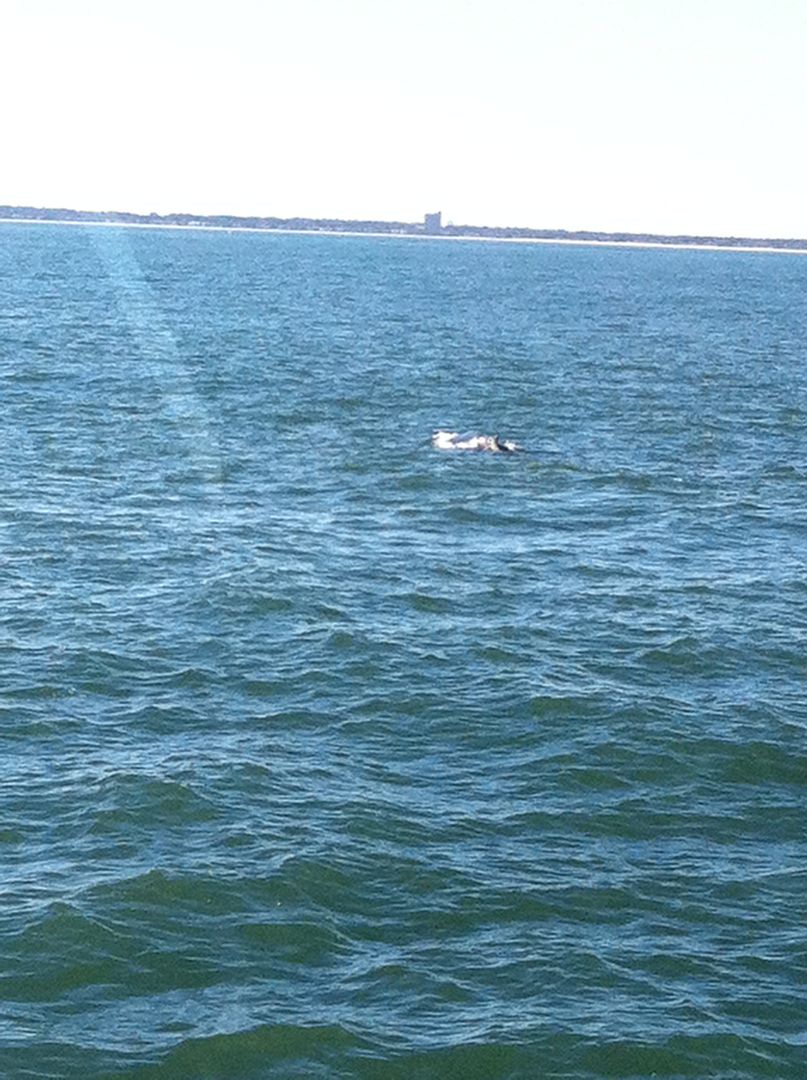 You can see we're not that far off the coast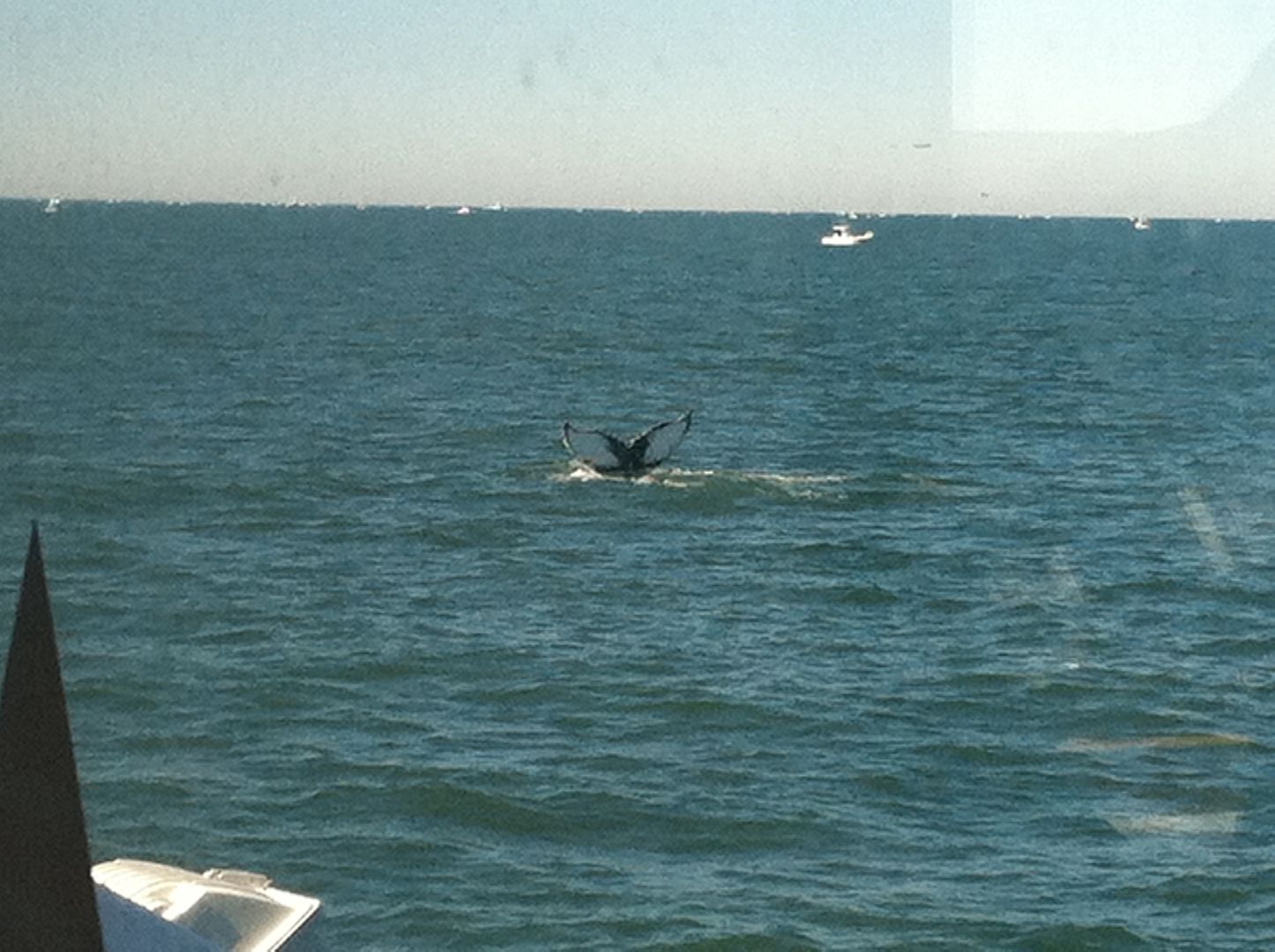 A tail shot!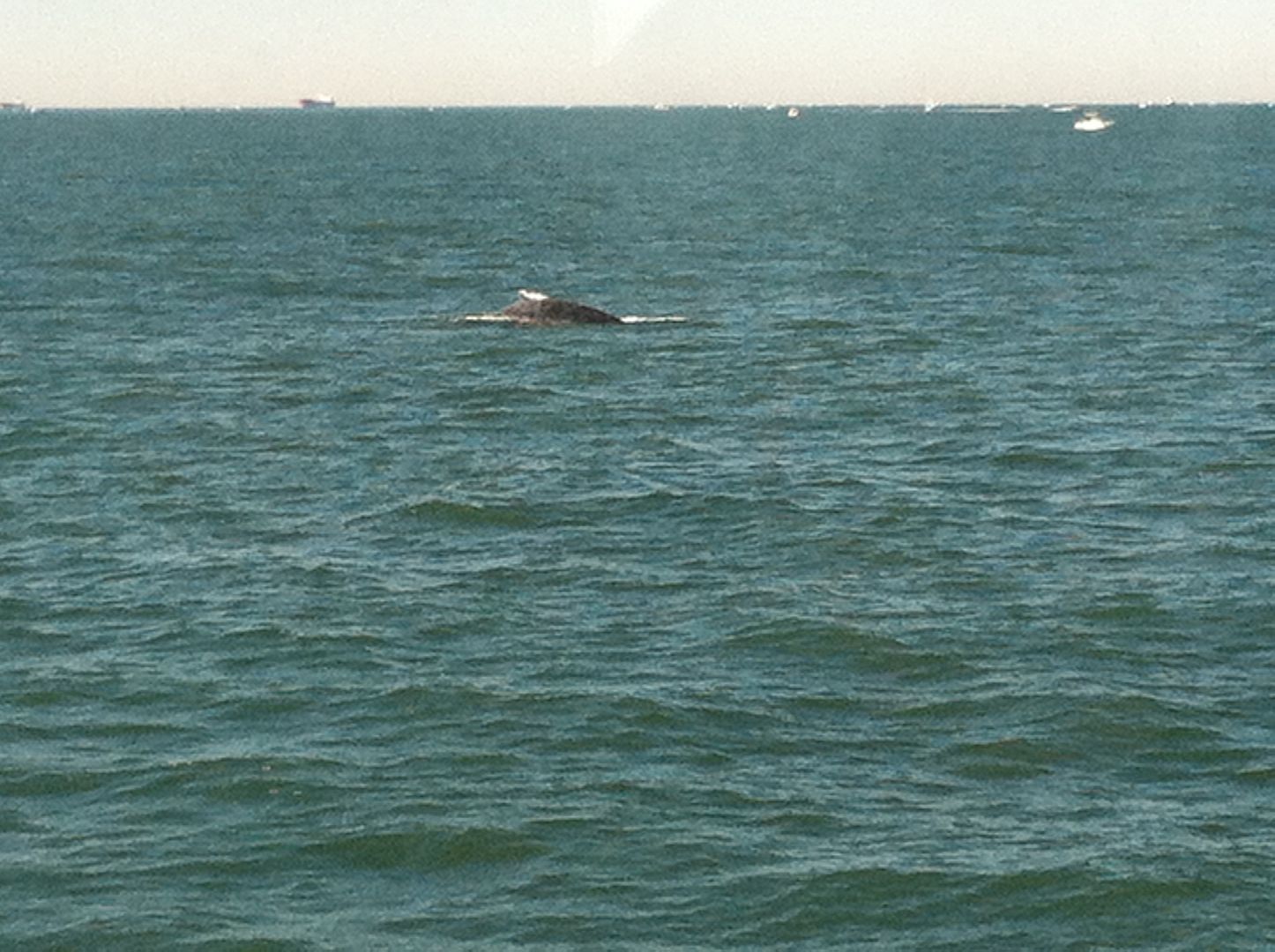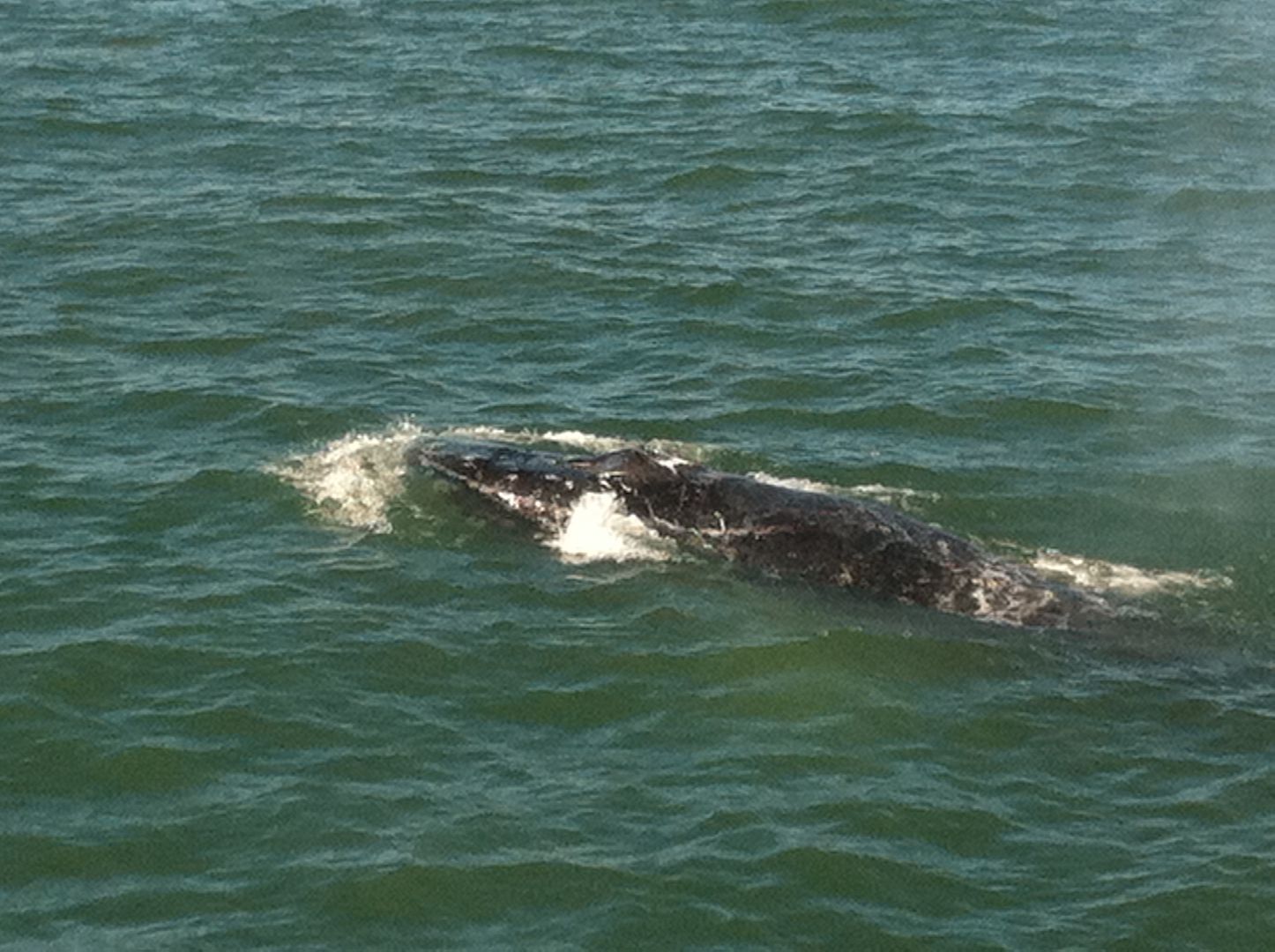 This one got close to us!
Same whale only his back and then.....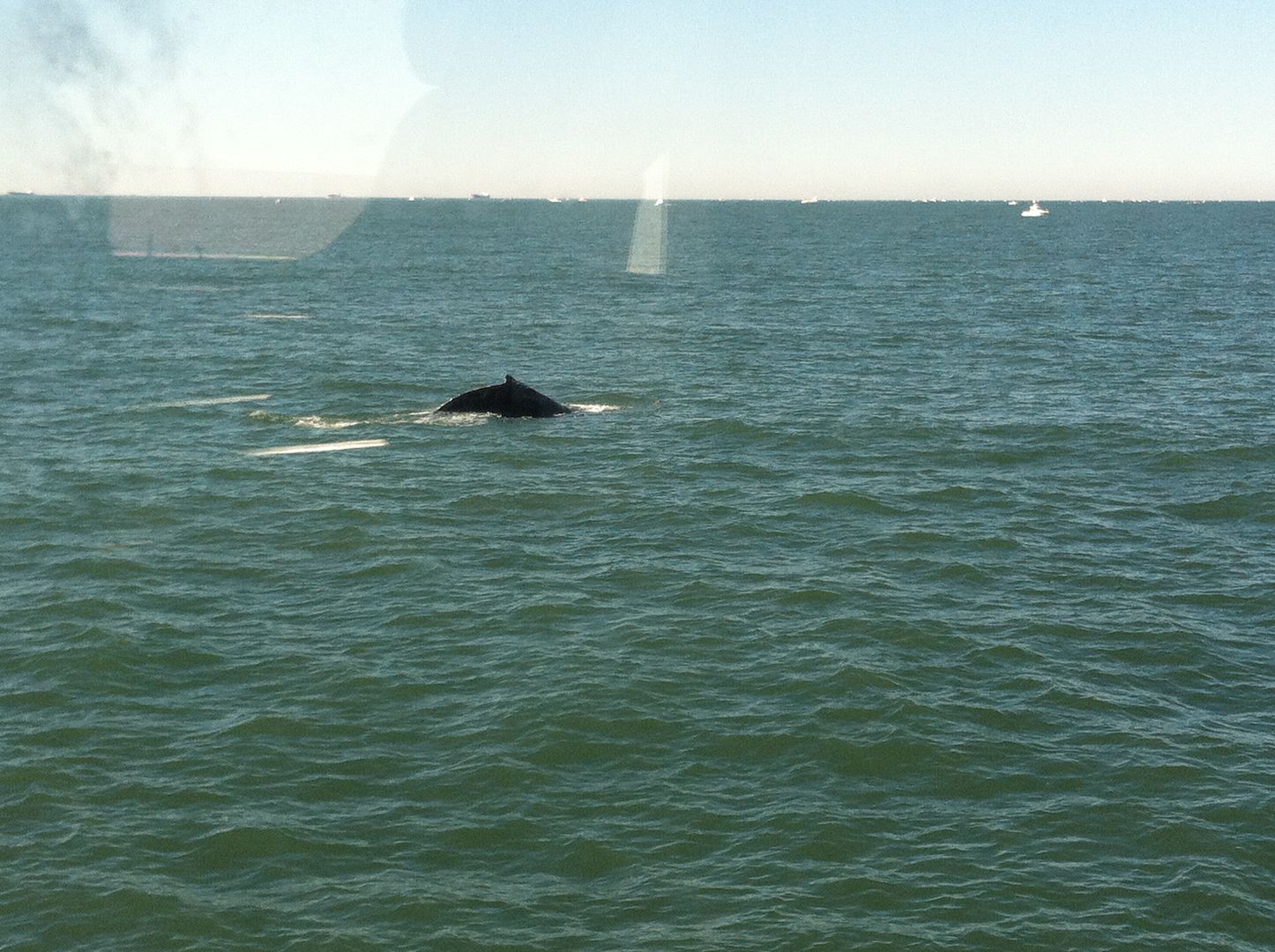 One more before we headed back in

Just before we got back into the inlet we saw a few dolphins. And yes surfers in the winter water. NO Thanks.
We did not take Emma since we didn't know what to expect. And I'm glad we didn't. It's hard enough trying to catch a glimpse of them for yourself. And much harder to try to get a three year old to cooperate. Plus being so small we would of had to held her up which would be hard on a moving boat. Maybe when she is 6 or 7 years old.

It was an exciting trip. I can't say watching whales has been something I've always wanted to do. But now that we've done it I am excited to say I've seen them. The guide counted between 6-8 whales. There were multiple sightings of them....I lost count after 20. And there were two types-Fin and Humpback. Fun and educational :)