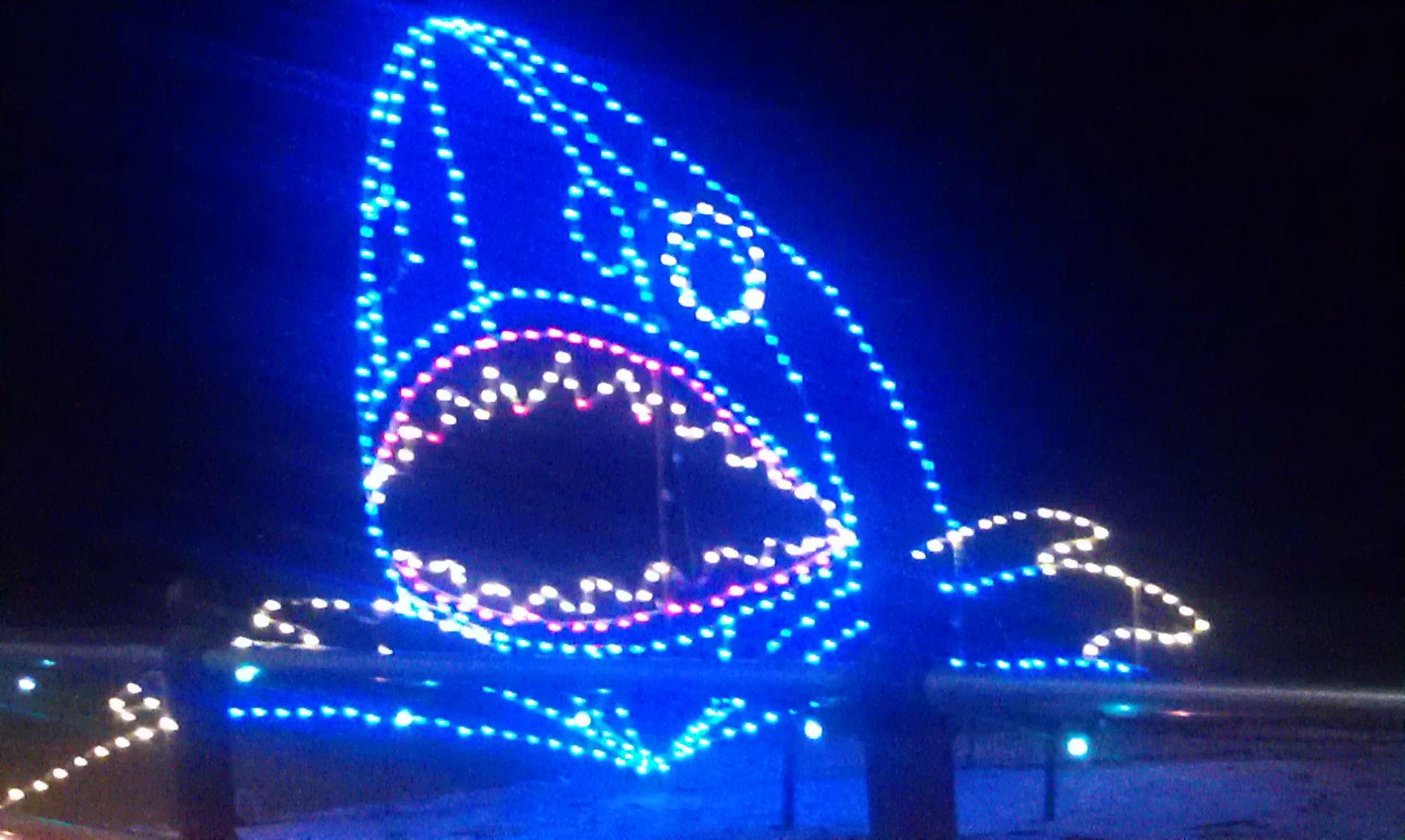 This past weekend we took a short trip to the beach to check out a Christmas light display that we heard was pretty cool. I've talked to a few people about this set up and was excited to get to visit it first hand. I was not let down. It was a beautiful show and I hope something we can continue to do year after year.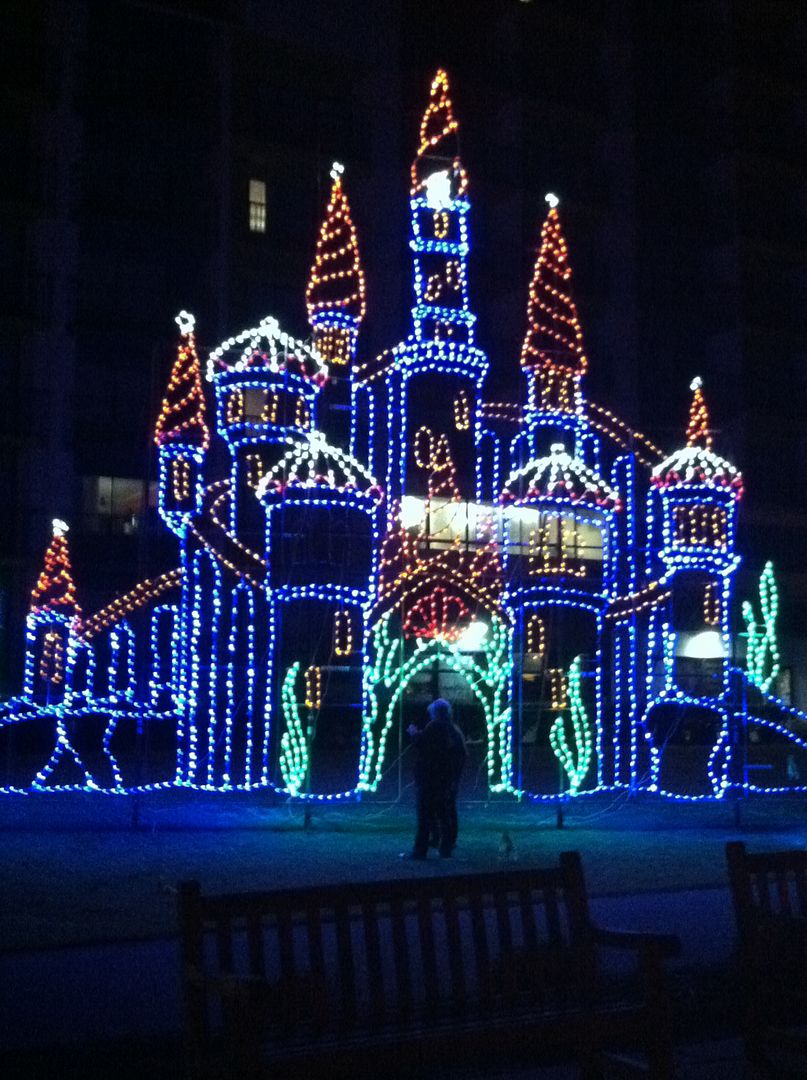 To give you some prespective on how large the displays are....can you see the
outlines of the people standing right in front? These things were huge!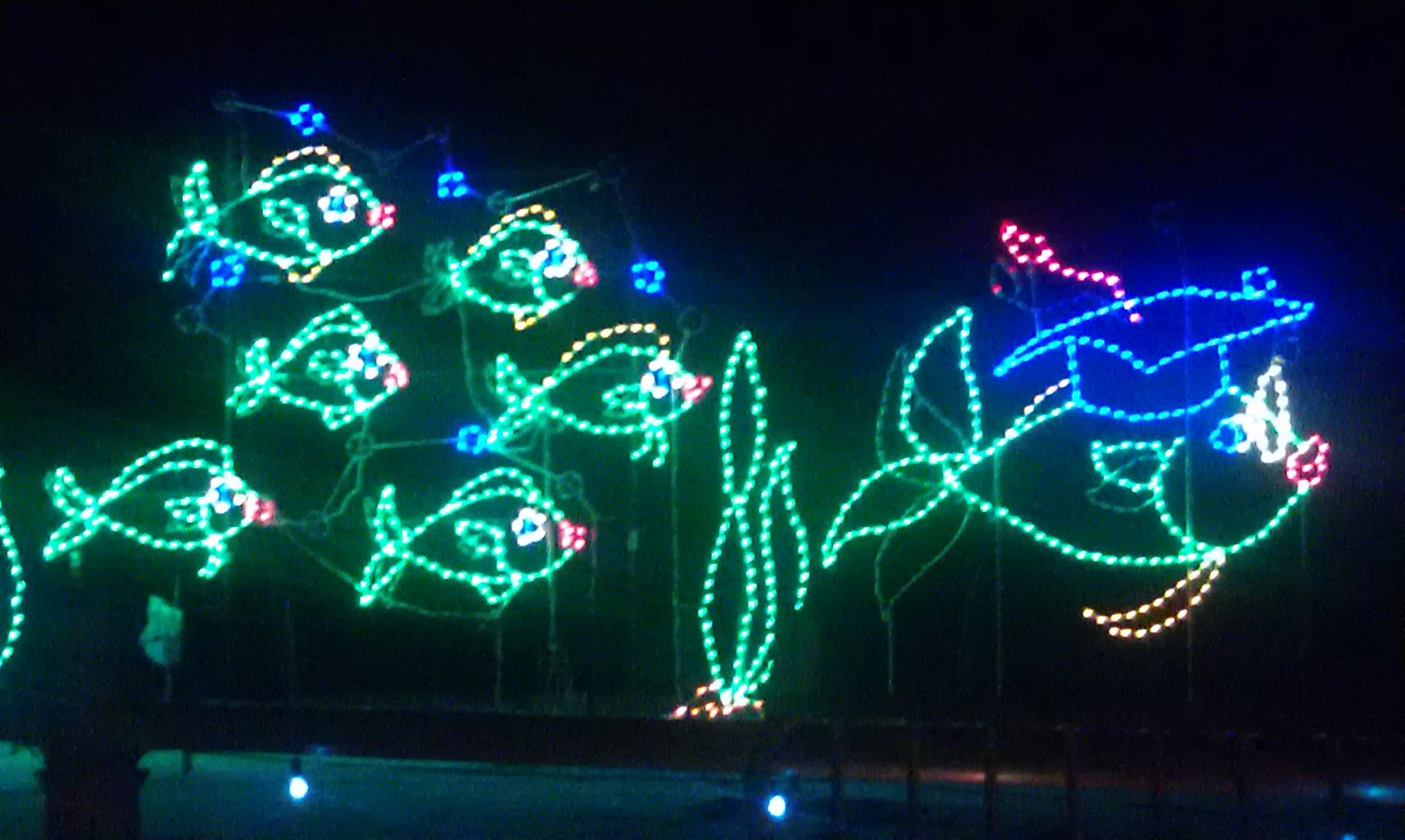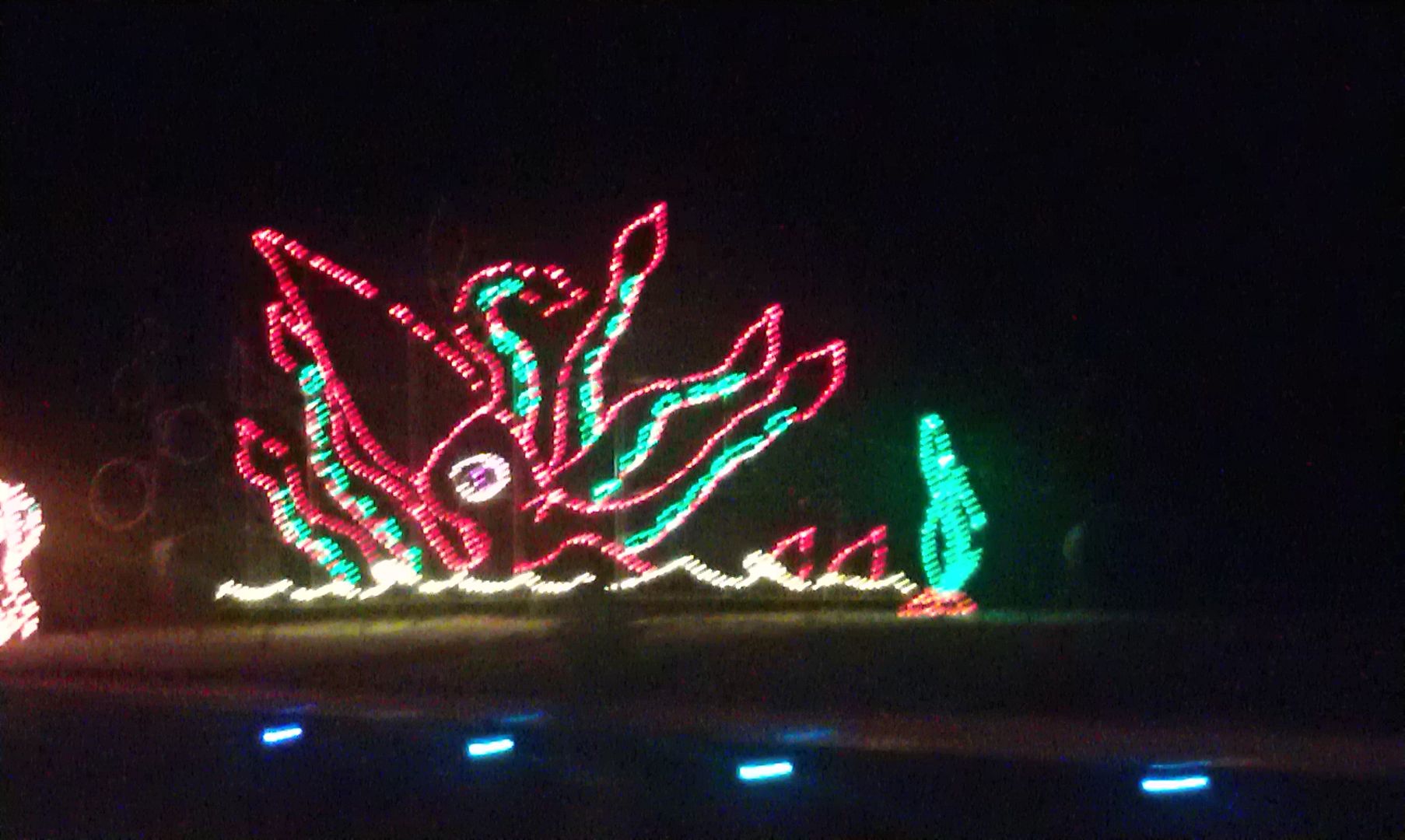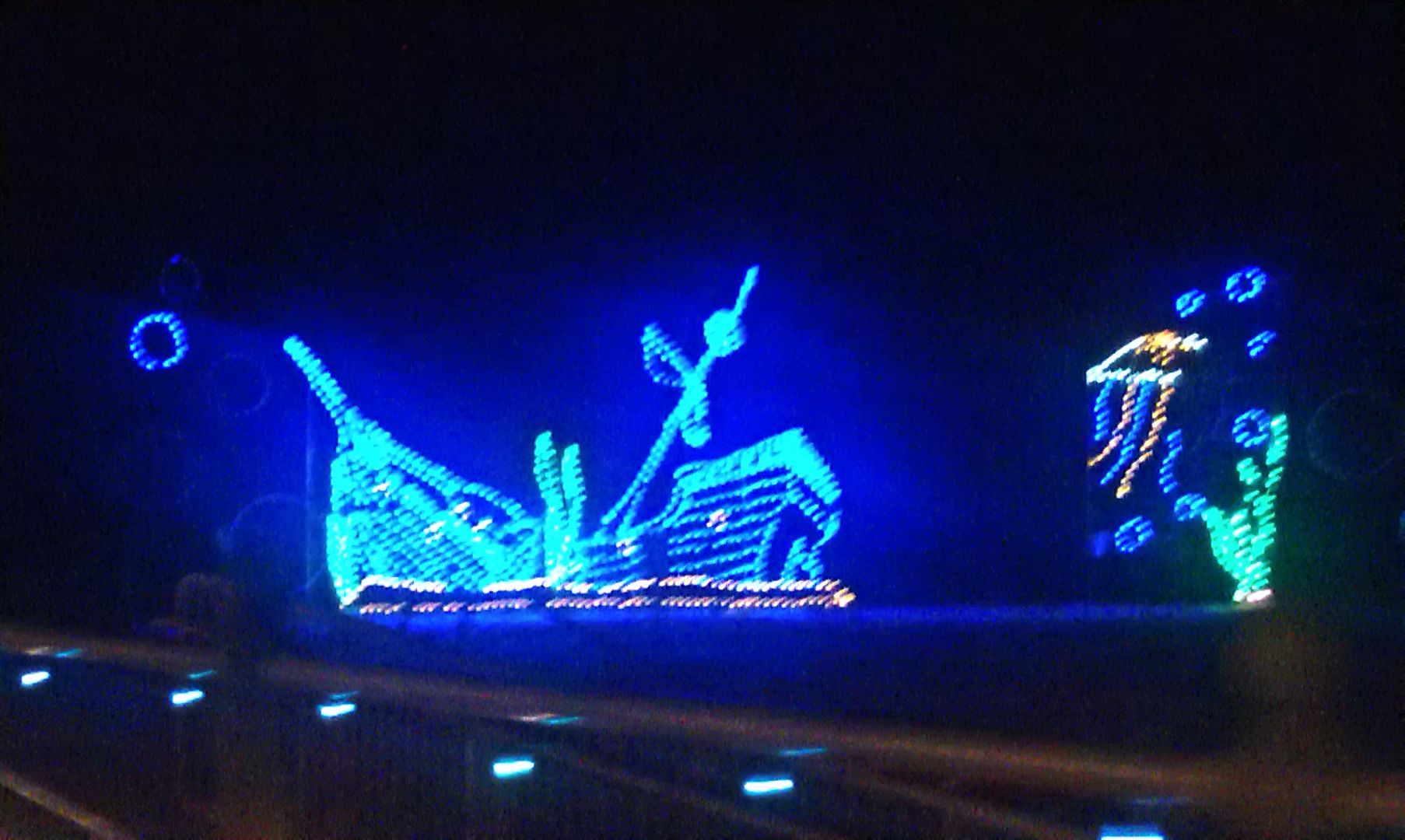 Kinda eerie to see a sunken ship right on the beach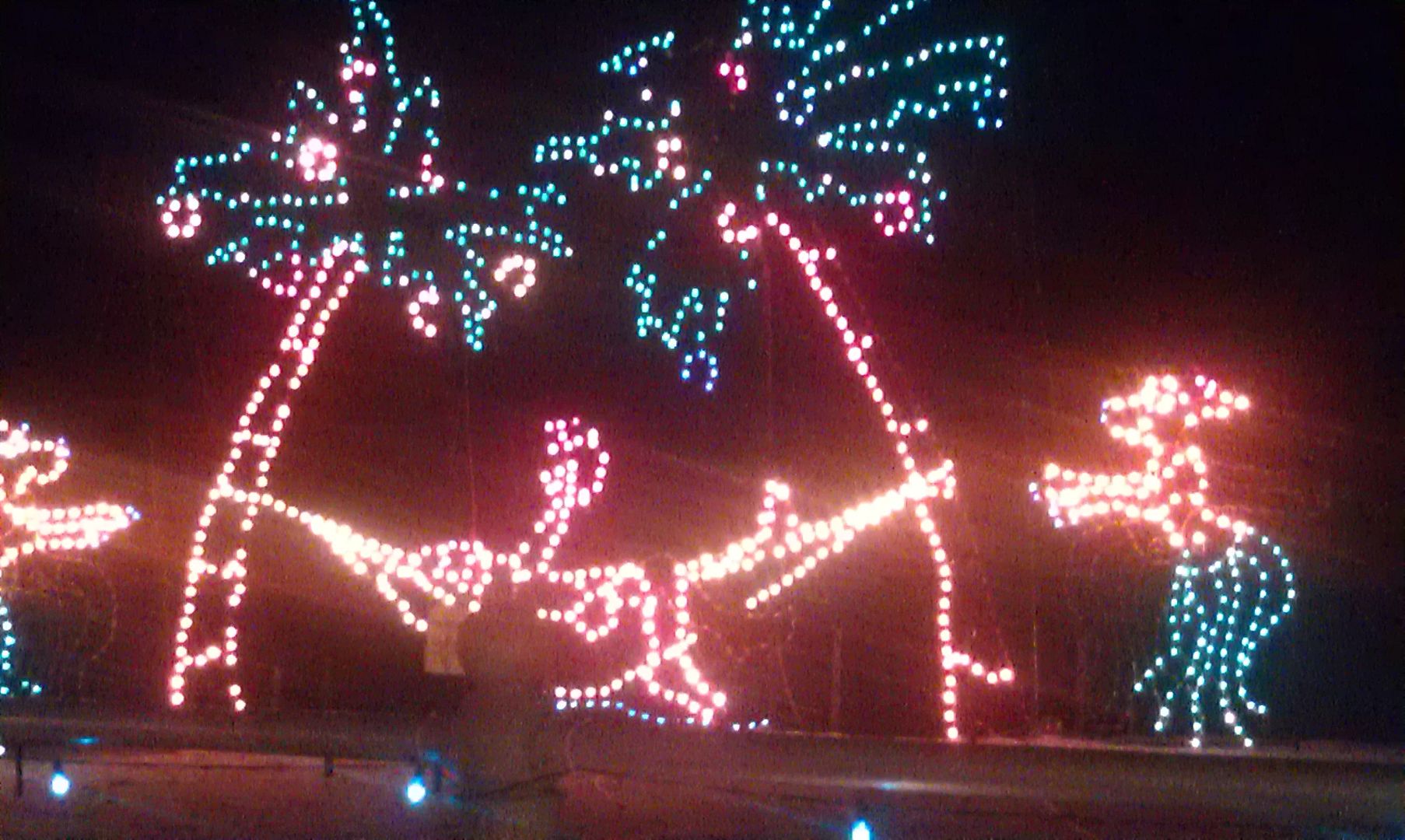 Santa in a hammock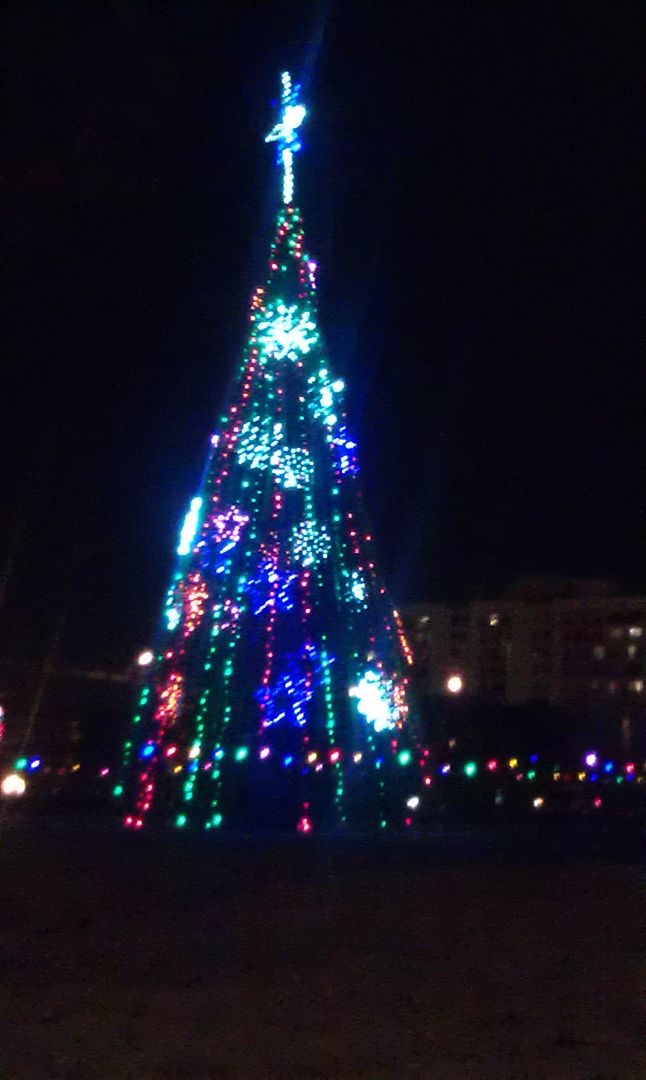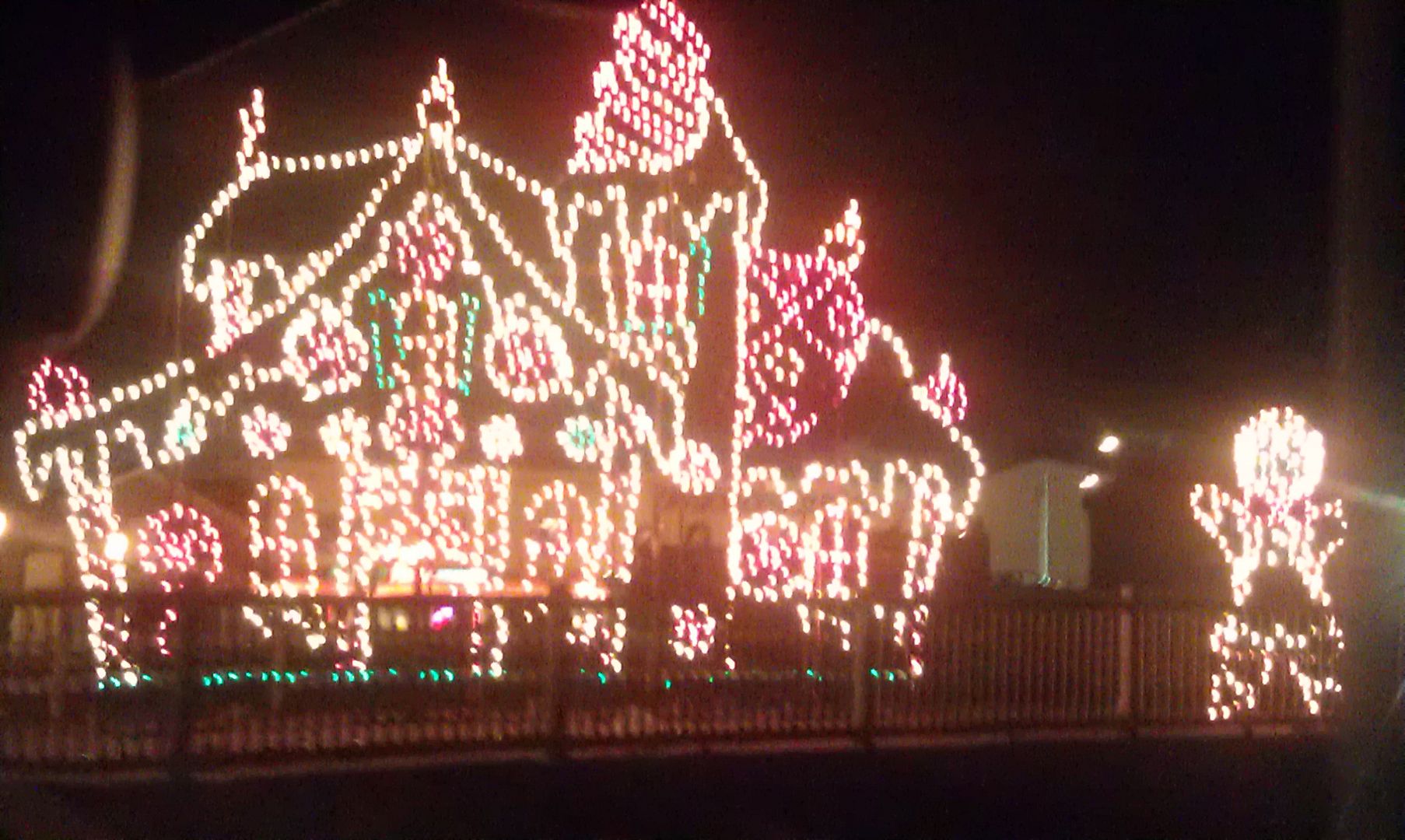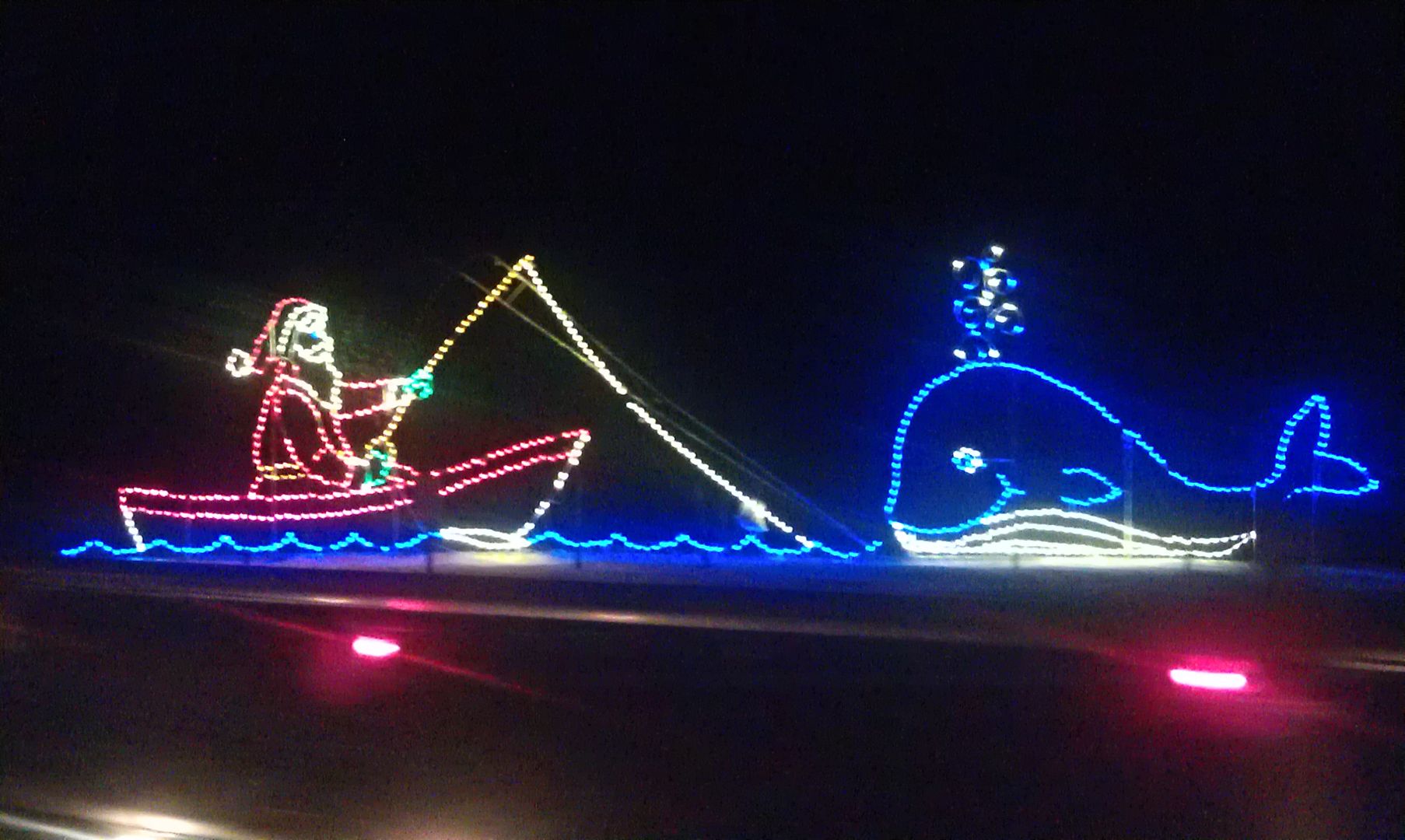 Most of the display is right on the beach. Follow Atlantic Street down toward 2nd Street (you will see all the signs) and then you actually drive out on the boardwalk. You take in the display while driving all the way back up to 34th Street. A CD with holiday music in included with your admission so you can jam to your hearts content while checking out the lights. Weekends the cost of admission is $15, weeknights the cost is $10. Limos and buses are extra. If you don't want to be stuck in the car with your kids, in-laws, crazy friend from where ever you do have options. Next to the boardwalk is a pedestrian path and bike lane. You can bike and/or walk the length of the light display. There is also a horse drawn carriage that can be rented to take you on a tour.
I really didn't expect the beach to be so crowded this time of year...but I was WRONG! The traffic to get onto the boardwalk was crazy. You "get in line" around 21 Street and inch down to to the inlet at 2nd Street. And part of that is two lanes. This year the weather was actually warm enough for bikes but we didn't know they were an option (no charge for those BTW) but next year if it's warm enough you can bet we'll be doing that. Or the horse carriage.
I posted several pictures but just to let you know....what I posted is just a drop in the bucket! There were so many more! If you want more info you can check out the official website 
here
for the light display.