To say the weekend was eventful would be an understatement. There was a birthday, a track meet, a tree lighting and we were almost eaten by a giant crab!!!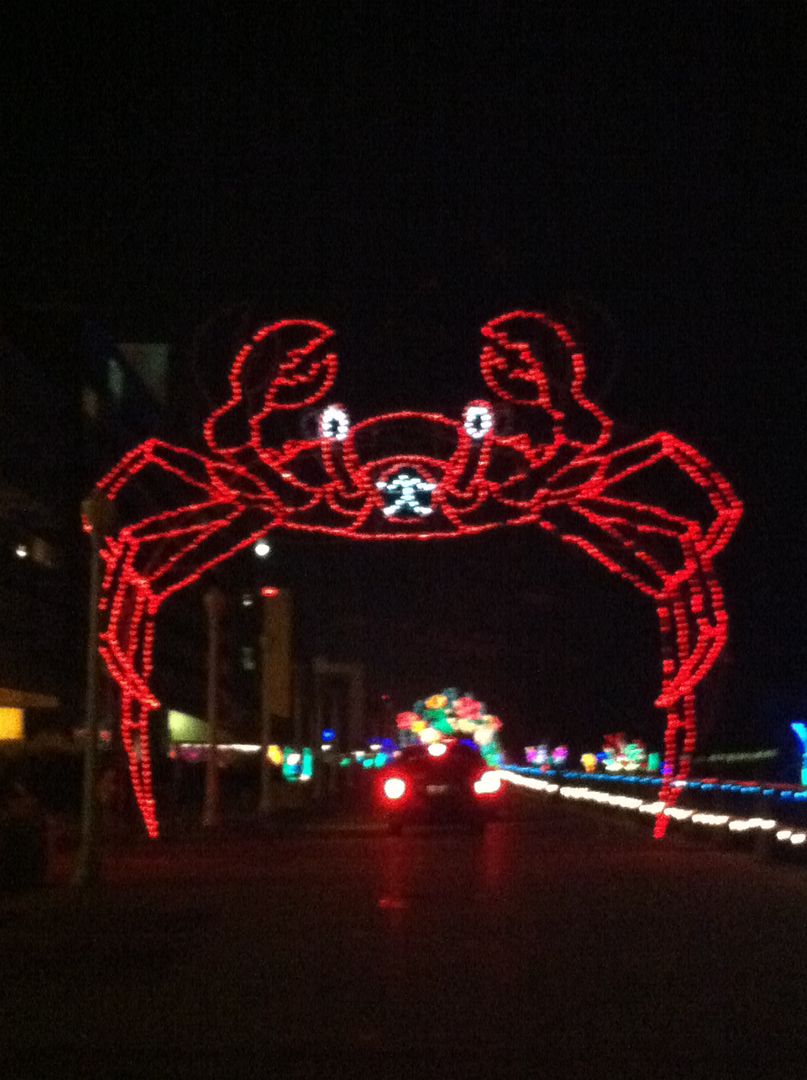 Ok he didn't really try to eat us. But he was big
enough he could have.
Tommy was the fourth runner...These kids are
super FAST.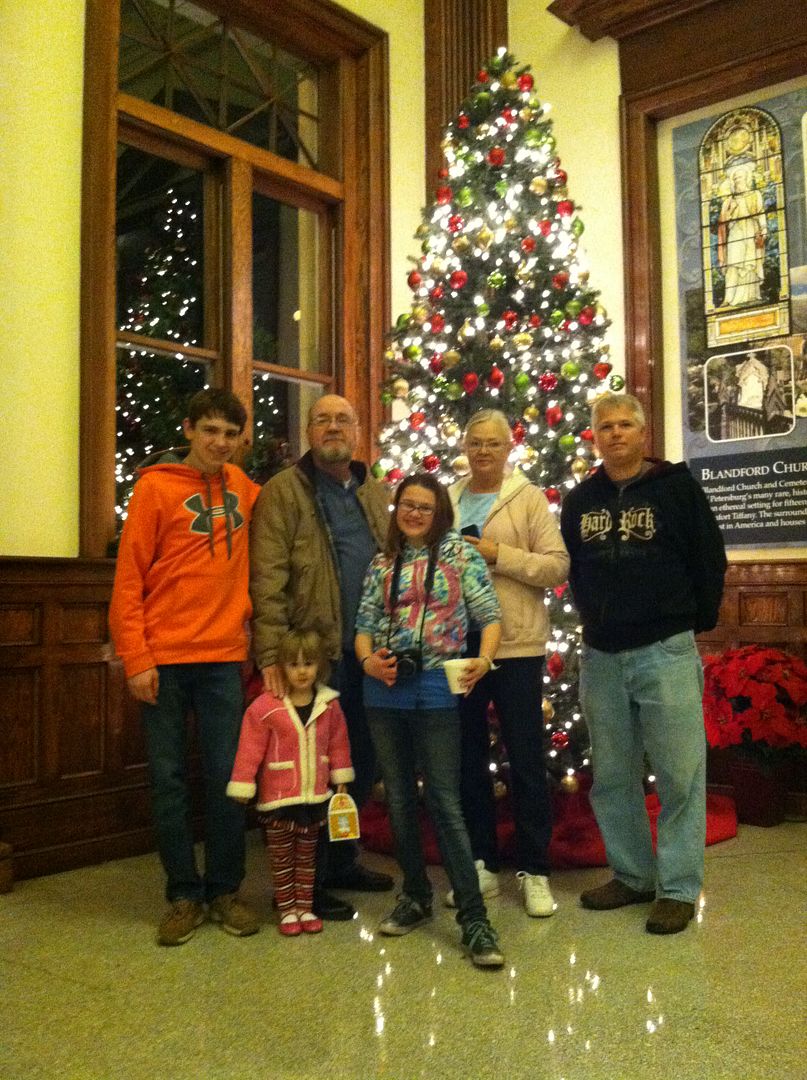 O' Christmas Tree, O' Christmas Tree....
great now that song is stuck in my head!
We took a short trip to Virginia Beach to check out the holiday lights and to celebrate my mom's birthday. We totally surprised her and as of today her nerves are a little calmer than when we all jumped out to surprise her :) A little birdie told me I better watch out on my birthday! Could be trouble. Hope your Monday is off without a hitch.