Saturday night Mark and I spent an evening on the town checking out Christmas Lights with a few of our friends. And we weren't just checking out Christmas lights by driving around aimlessly....like we usually do. No, this time we were riding around town in the back of a limousine! We decided to be all fancy shmancy and rent a limo to go on one of Richmond's Tacky Light Tours. I'm still not sure why the stops were called Tacky....I personally thought they were awesome....but then again I have a Christmas tree up all year round.
We started off with dinner at a local restaurant then hopped into our ride for the night.
Richmond Limousine
rented us the limo. They have Tacky Light Tour packages for various size groups. There was even a pink limo we could rent. I did notice other limos on the tour and a BUS. I don't know if it was a 'party bus' but that might be an option we look into next year :)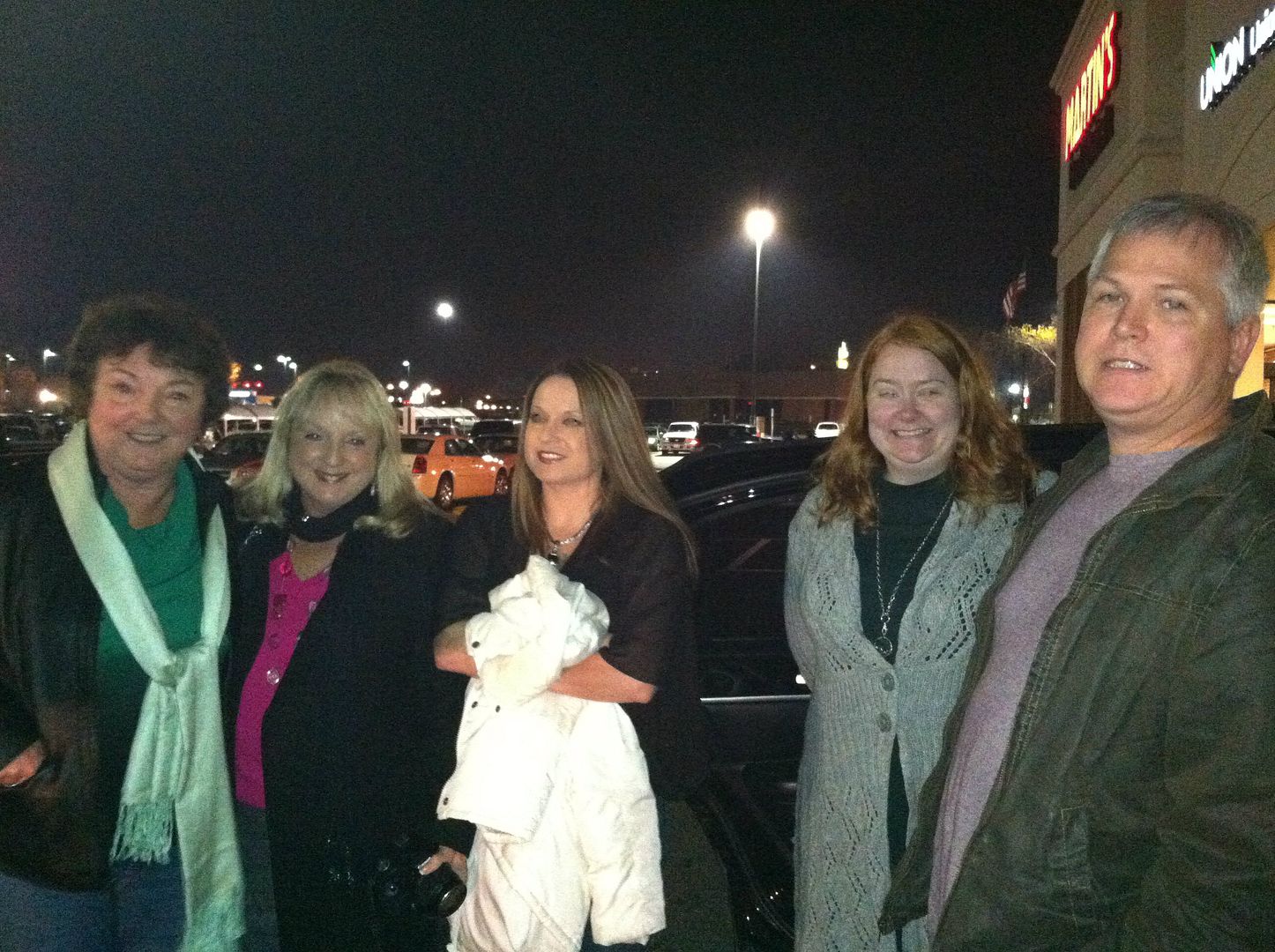 I can not explain Mark here. No clue.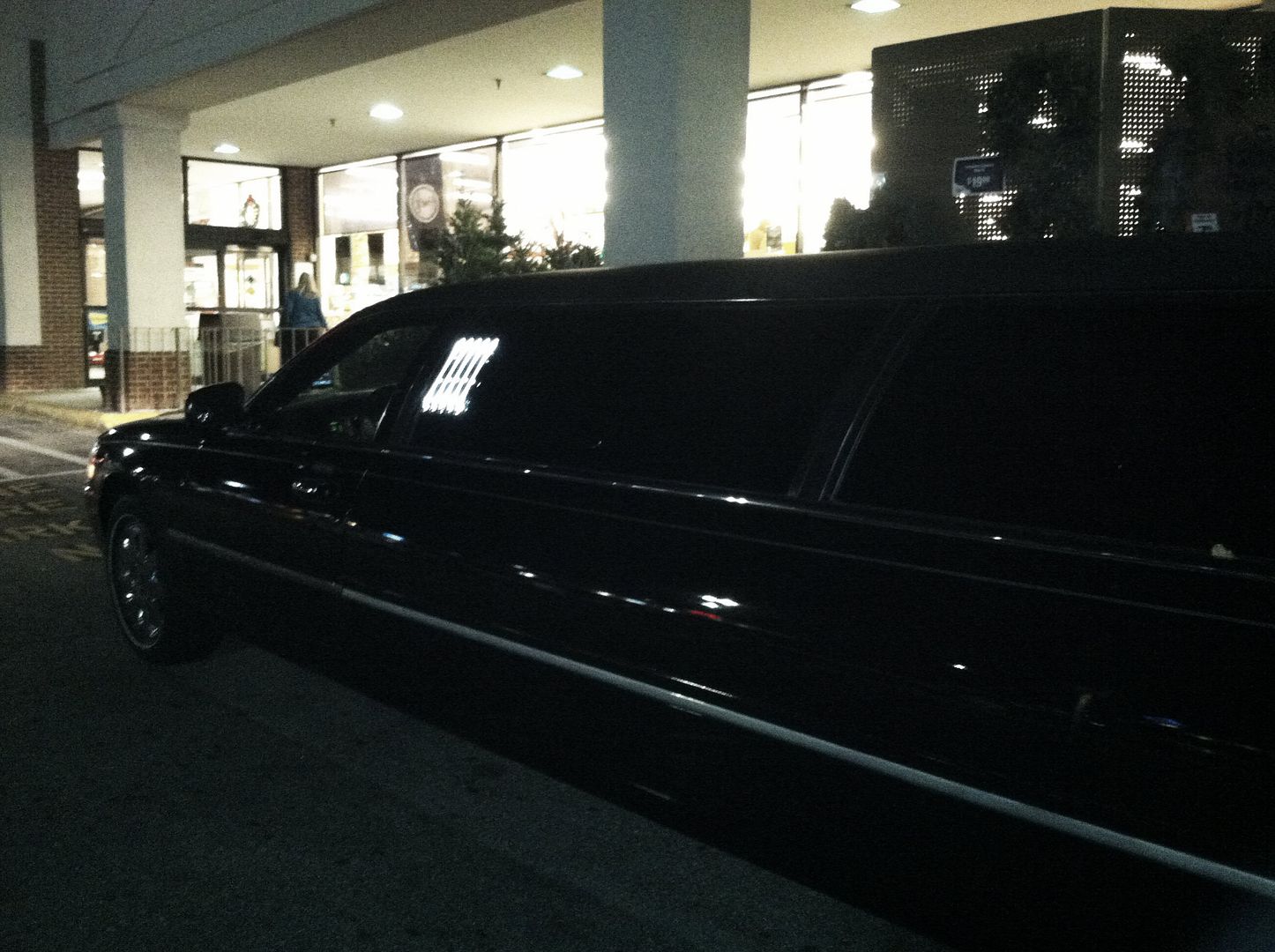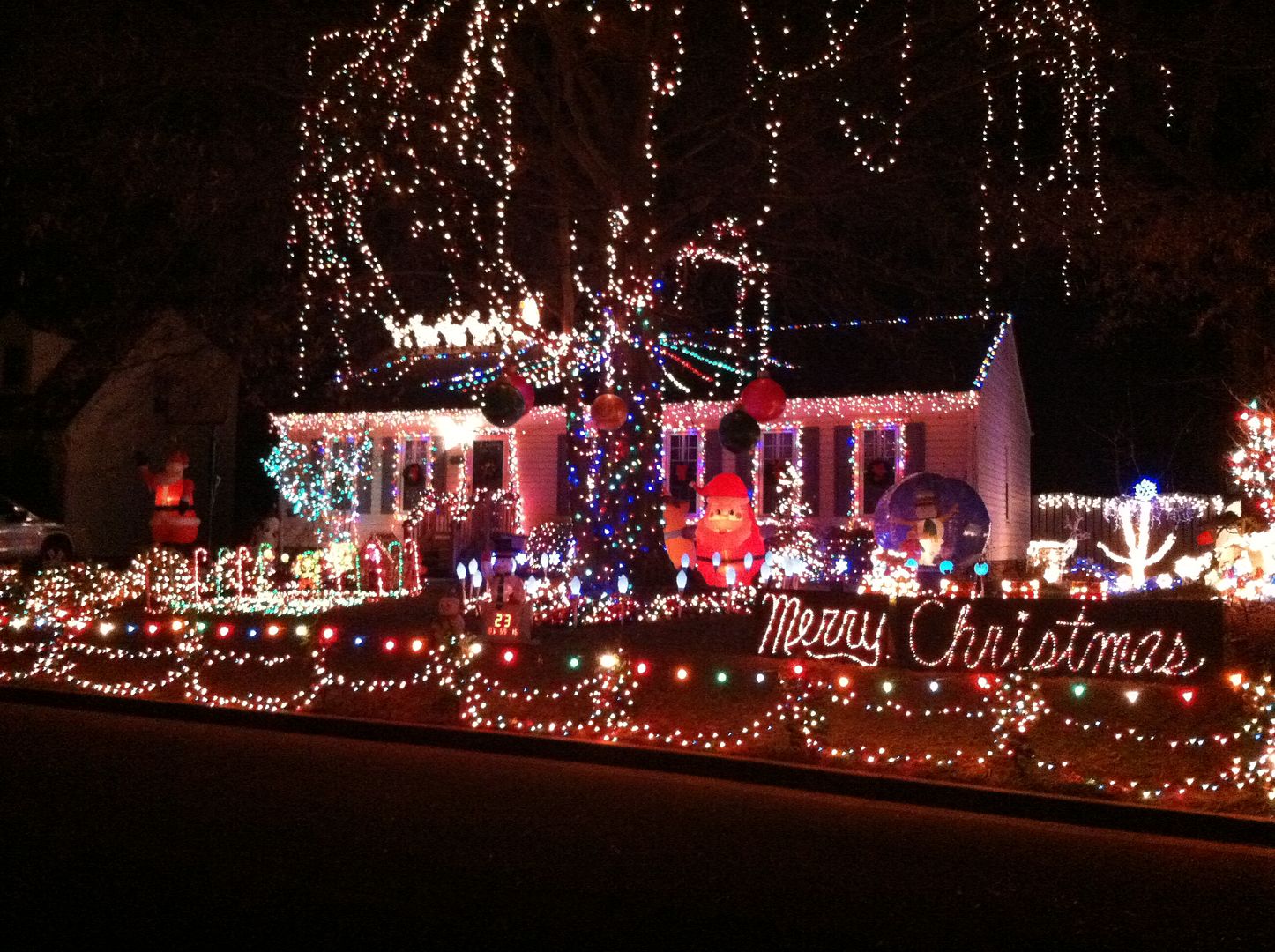 Our First Stop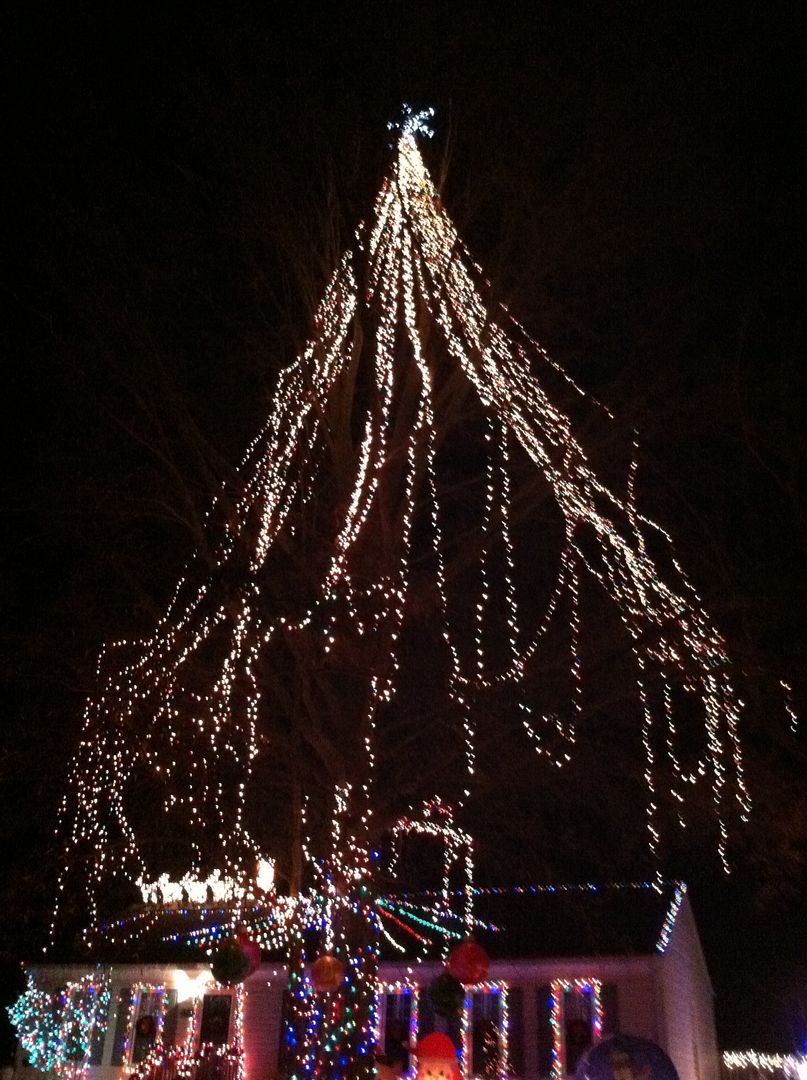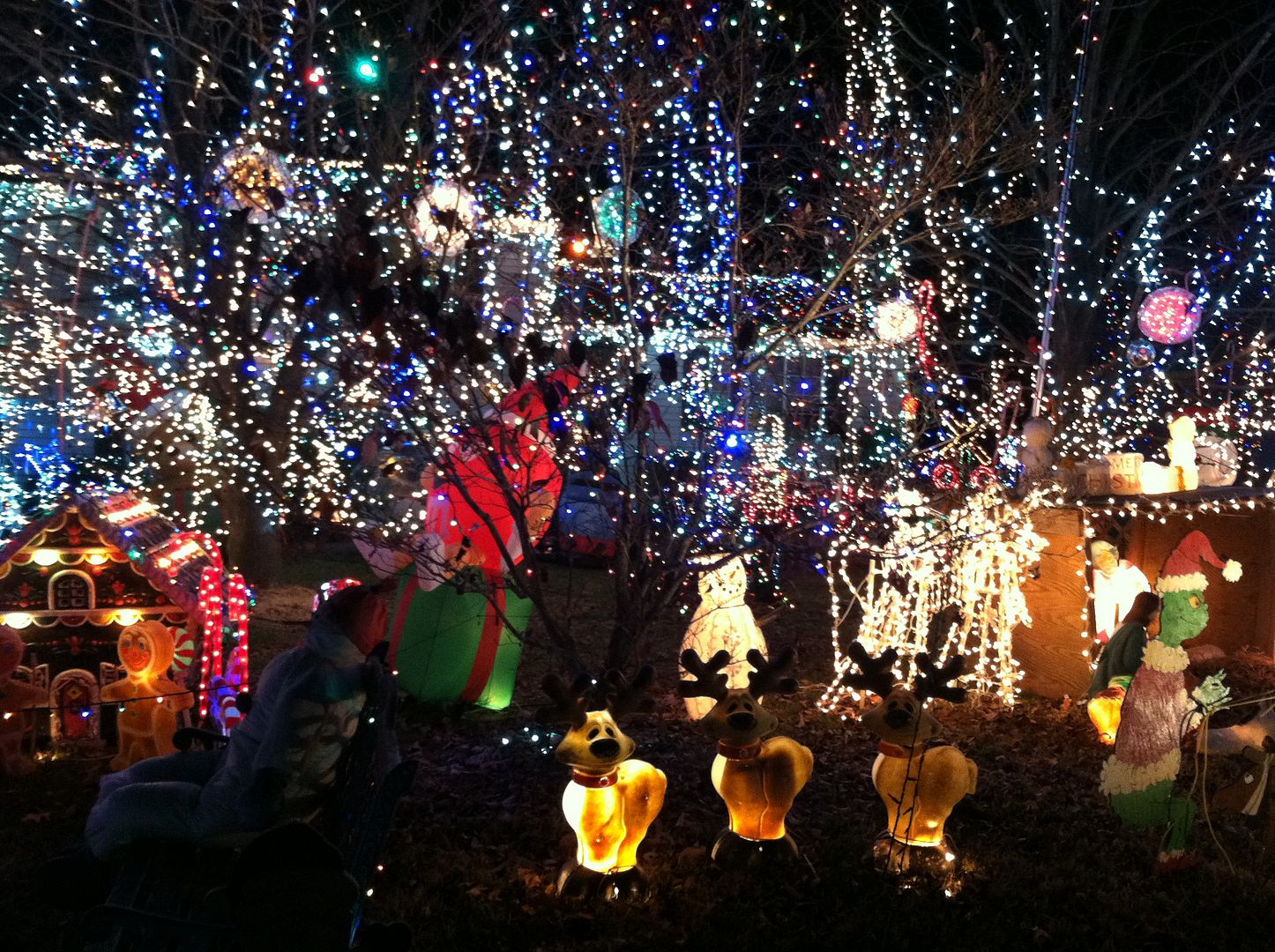 Third Stop
They have mistletoe out to kiss under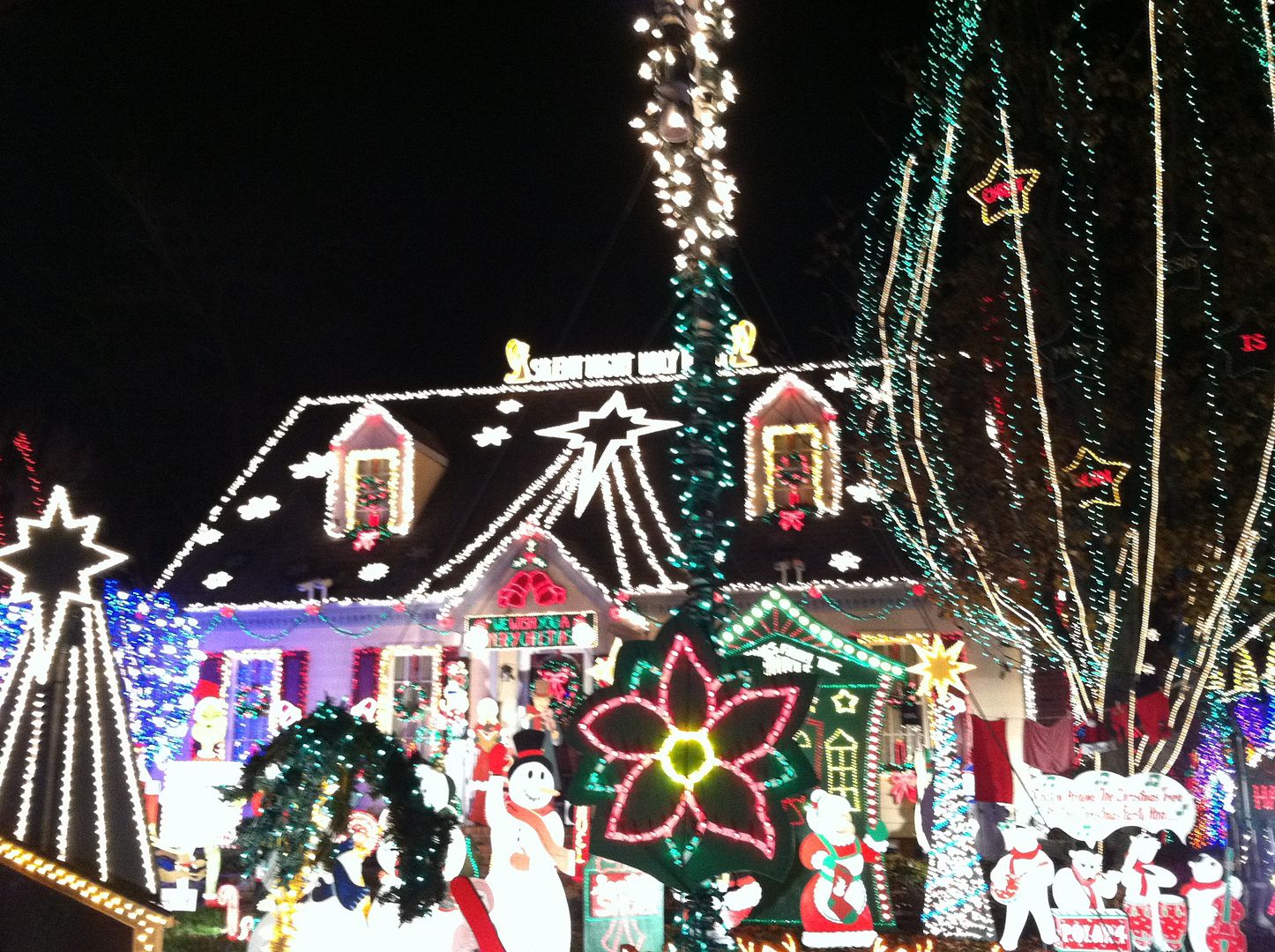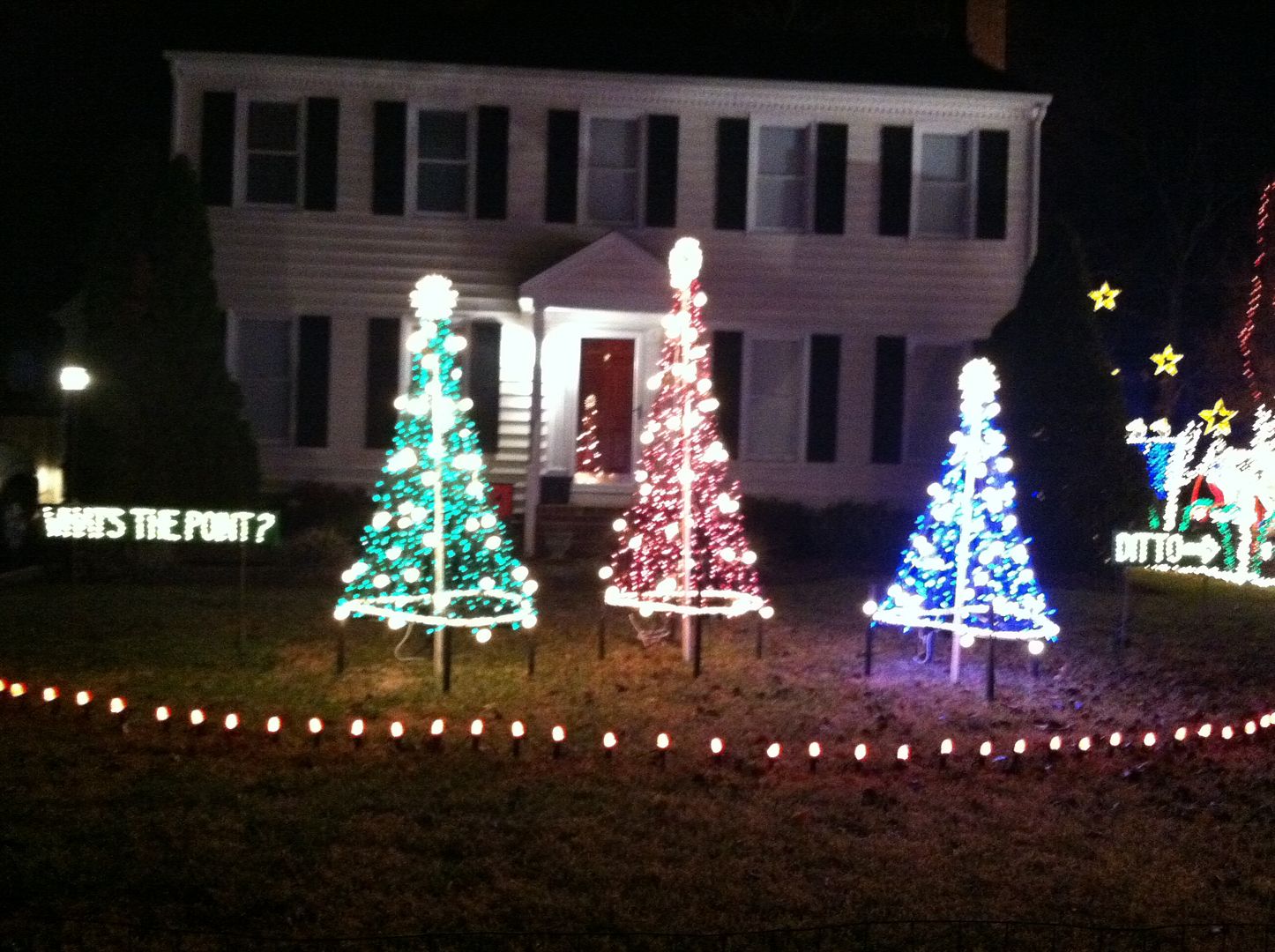 Neighbor's with a sense of humor "What's the point" and "Ditto"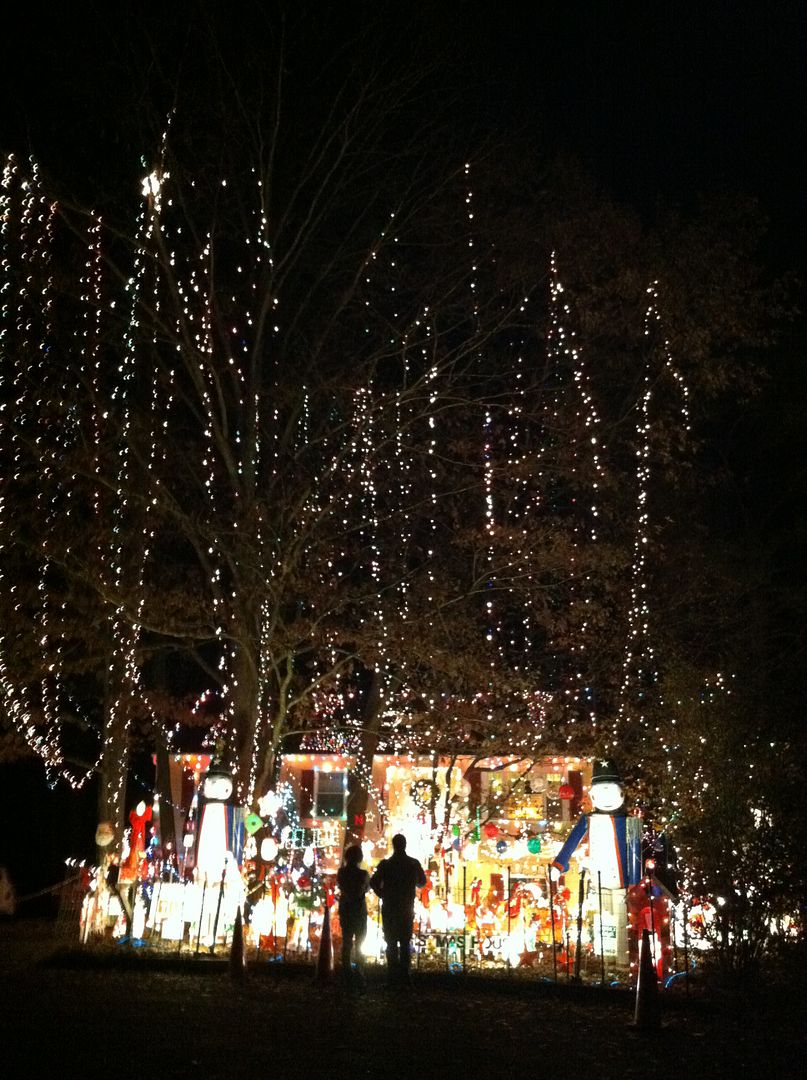 Fourth Stop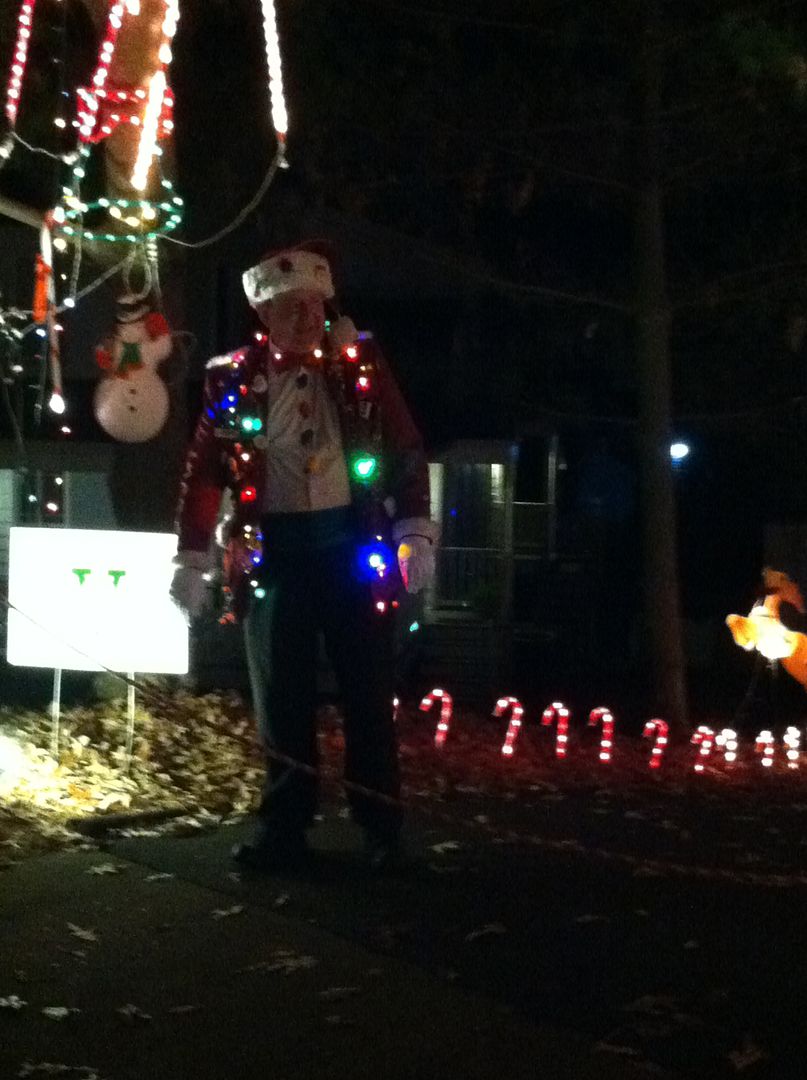 Mr. Christmas

Last stop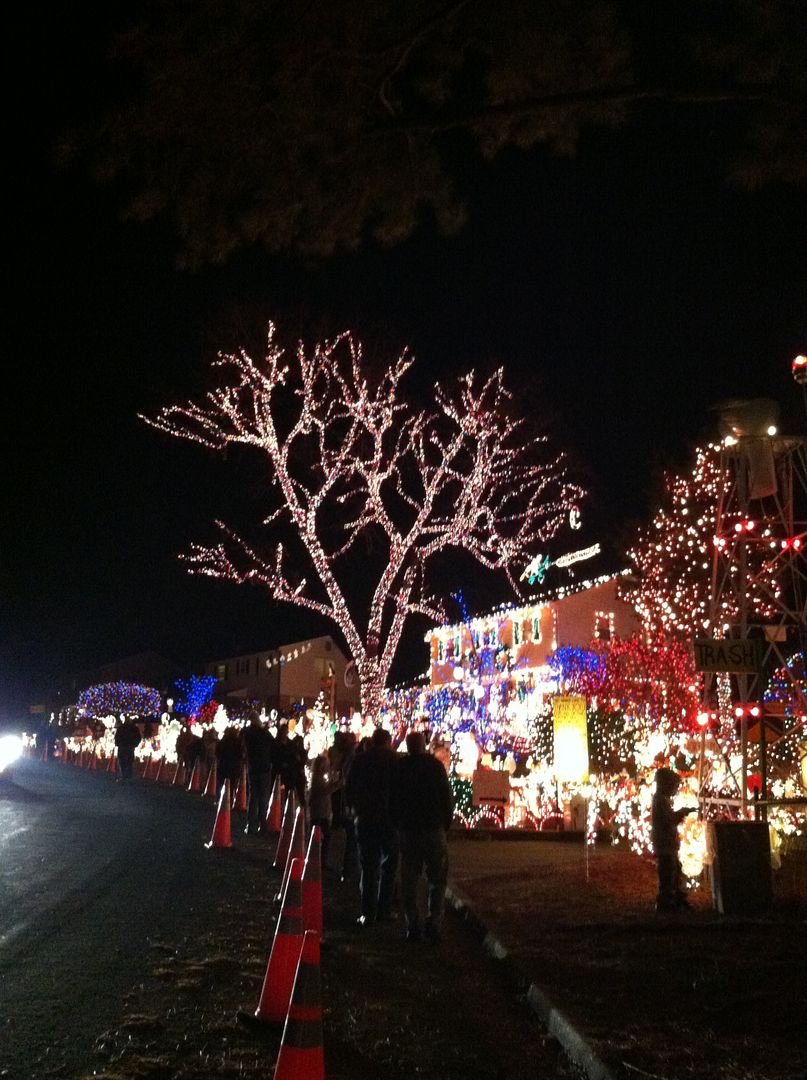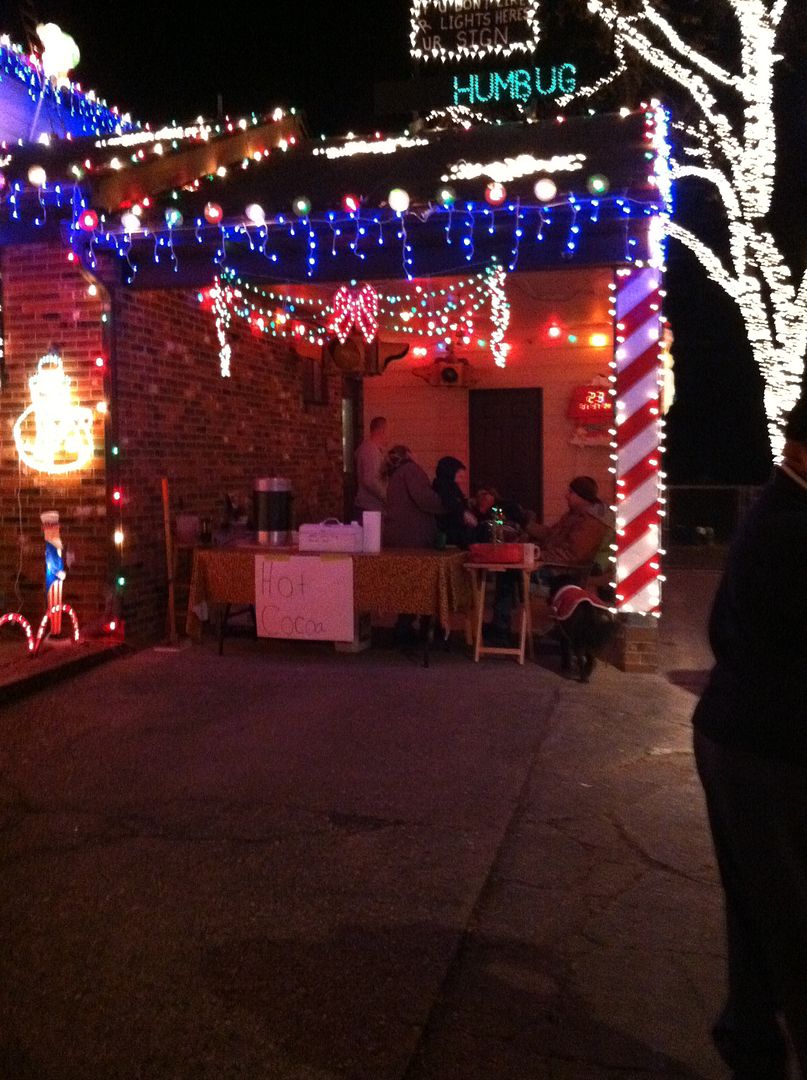 Hot Cocoa...they were so sweet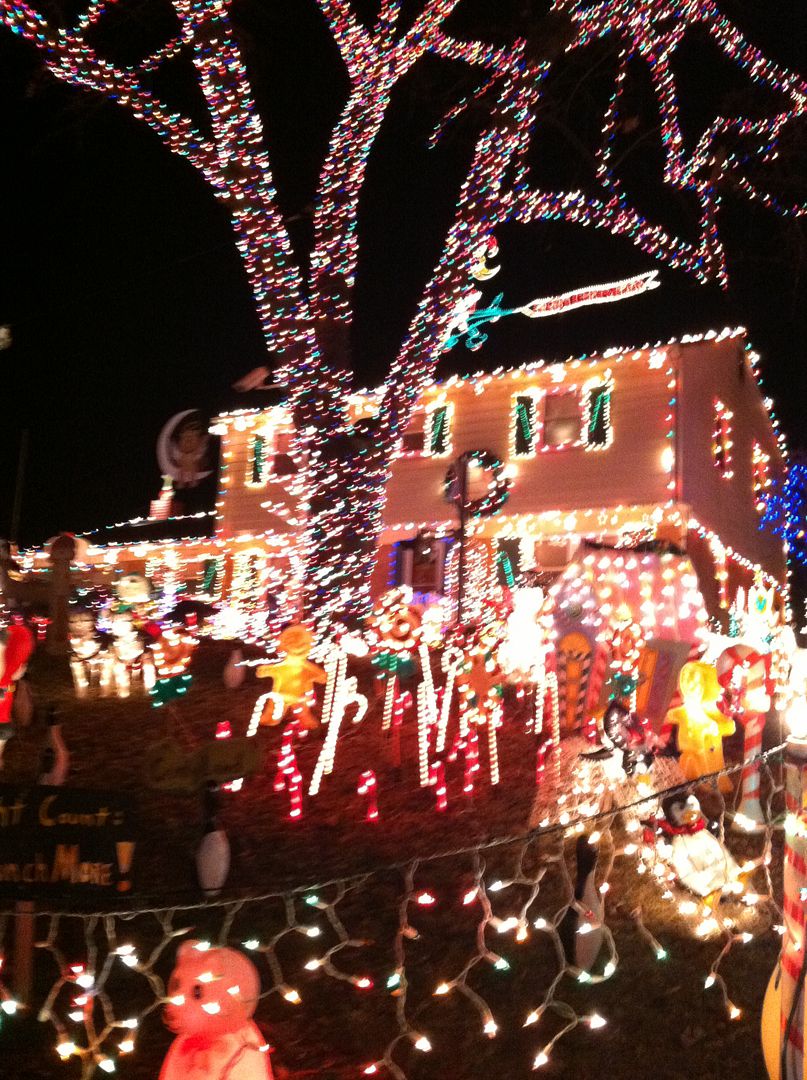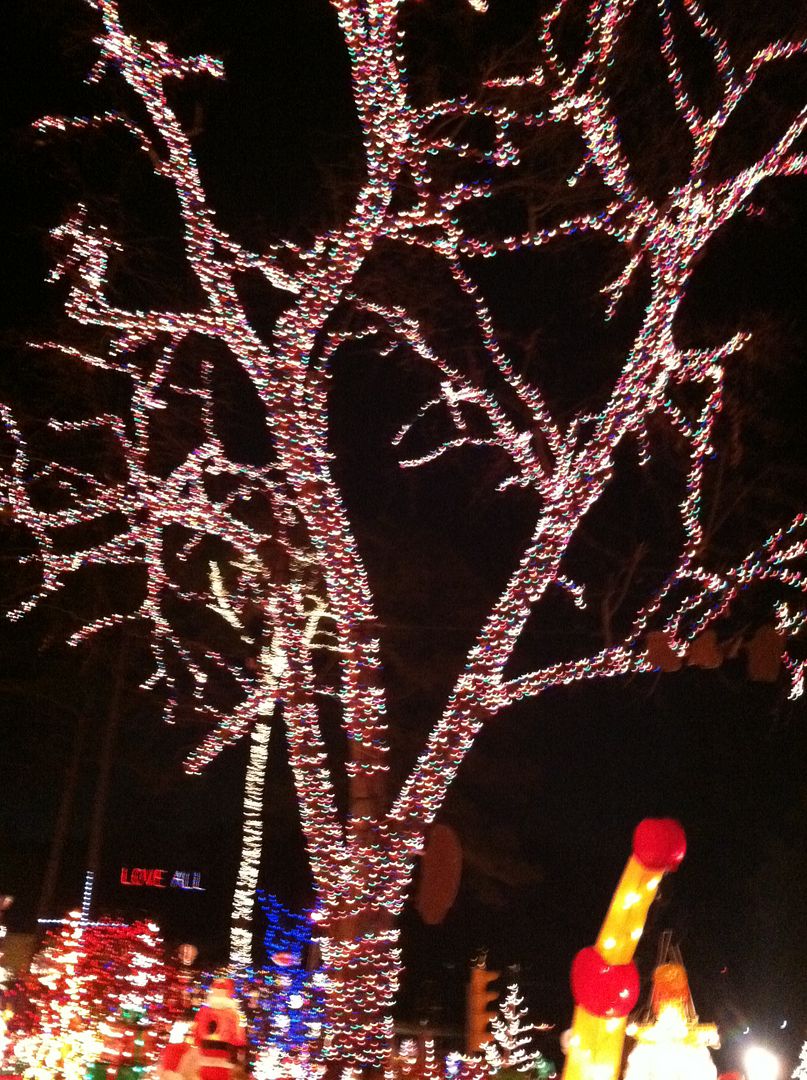 And this was no small tree...several done up like this
in the yard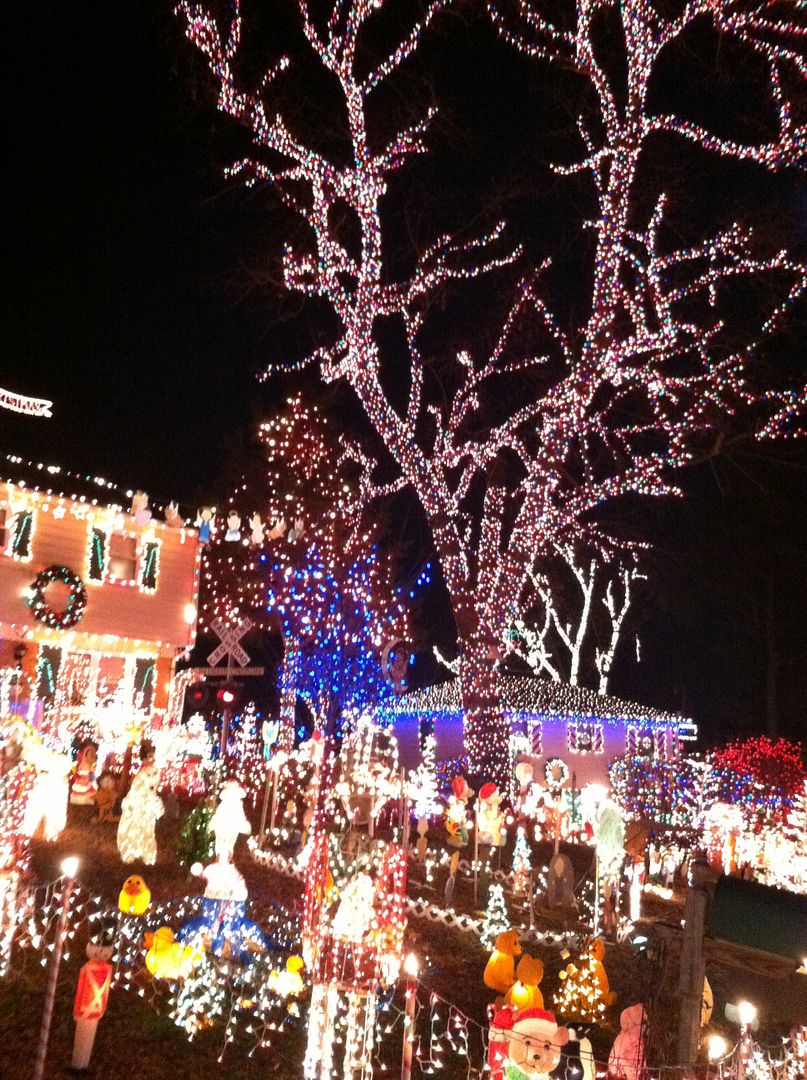 Mom lives on the left and son on the right...family
tradition!

We drove past several other homes. One had lights set to music....they had a sign with what radio station to tune in to and the lights went along with the music. I was able to get the pictures when we stopped and got out to get a closer look at a few homes. I have never visited a home to look at lights and got out of the car but like the driver said....the people that put the lights up like the attention. Some had candy canes available for the taking, another had hot cocoa, the owners were out mingling with visitors at one stop and at others Mr. Christmas himself was out for photo opts! The tour was supposed to be around 3 hours but was closer to 4. The driver was even nice enough to stop for bathroom breaks! We definitely enjoyed ourselves and can now say we've rode in a limo :)