It's that time in the week when we start looking ahead to what our weekend holds. I for one will be packing a bag and spending a night in Williamsburg. The plan is for some shopping, a little down time with my girl friend and maybe a winery....or two. How about you?
Speaking of Williamsburg, if you are in the area you can catch a production of The Producers by
The Williamsburg Players
. They will be taking the stage on the 18th and 19th at 8:00 p.m.

By the Williamsburg Players
If you live in Southern Virginia how about a visit to Martinsville for a Big Bowl of Chili? Proceeds benefit the
United way of Henry County
....so supporting a good cause with some good food :)

Chili anyone?
Those of you that live in the heart of Appelachia you can start thinking ahead to what to do with those leftovers.
Wades Mill
will be hosting a class on Nov. 18th at 10:00 a.m. for what to do with all that left over food. Now that is a class I can support!
On Saturday if you live in Northern Virginia you can be part of the annual
Freeze your gizzard off 5K
. The race starts at 9:00 a.m. in Ida Lee Park. Looks like long johns will be in order!
How about some nice home cooked soup?
Old House Winery
in Culpeper is celebrating the month with some home cooked fall soups.

Soups on!


And there are still a few wine festivals in the area....
Jefferson Wine Festival
is going on at Poplar Forrest on the 19th from 11:00 am to 5:00 pm.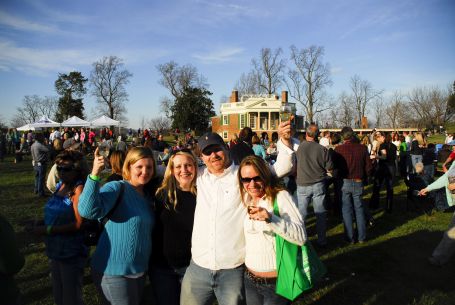 More wine please.
 
This weekend we will also be attending a local wine event at the Beacon Theater in Hopewell Virginia on Saturday and then heading to a family Thanksgiving Dinner on Sunday. The holidays are upon us folks time to eat, shop and drink too much egg nog :)